A recent court ruling has clarified employers' duty of care to protect alleged perpetrators of bullying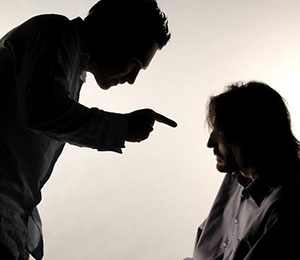 A recent court ruling has put the spotlight on bullying investigations – in particular the duty of care owed to those who have had allegations made against them.

The case involved four employees from the Maryborough office of Disability Services Queensland who had allegations of bullying and harassment made against them in 2008 and again in 2009. These claims were supported by both the public and the union.

A subsequent investigation by the employer found these allegations to be unsubstantiated.

The four employees then brought claims against the employer alleging they were owed a duty of care by the employer both when the initial complaints were made and during the investigation. They alleged that a lack of support and subsequent breach of this duty led to psychiatric problems.

While the District Court initially dismissed these claims, the Queensland Court of Appeal found that a duty of care did exist for three out of four of these cases.

"There is no doubt that in appropriate circumstances an employer will owe a duty of care to take reasonable steps to prevent psychiatric injury to an employee," Justice Jean Dalton said in her final judgment.

"In an appropriate case a duty will arise not because the work, workload, or system of work itself is creating problems, but because there is unhappiness within the workplace, not of the employer's making, but of which the employer is aware."

The duty will occur if a psychiatric injury is reasonable foreseeable in each employee's case, Dalton said.

In this instance, as complaints were made in 2008 and then again in 2009, the employer should have been aware there would be a fairly substantial investigation. Due to the size of the employer, it should have also recognised that if support was not offered, each employee may suffer harm.

The employer breached their duty of care by failing to provide any support except offering a free departmental counselling service and removing certain employees from their roles, the judges found.

In some instances, employees were required to work alongside complainants and were subject to picketing by the union. Furthermore, some were segregated and isolated from friends and colleagues in the workplace by being ordered not to discuss the ongoing events.

In all cases however, there was insufficient evidence to say that any breaches of duty led to psychiatric injury.

For the employee for whom no duty was owed, the court found that she did not lose her "substantiative position" during the investigation.

"In fact she was moved to a new role which she had sought and was thus somewhat insulated from the workplace conflict."

This set her case aside from those who had to spend considerable time working in stressful conditions with those who lodged serious claims against her, the court found.