Legal action has commenced against a Sydney employer for allegedly falsifying wage records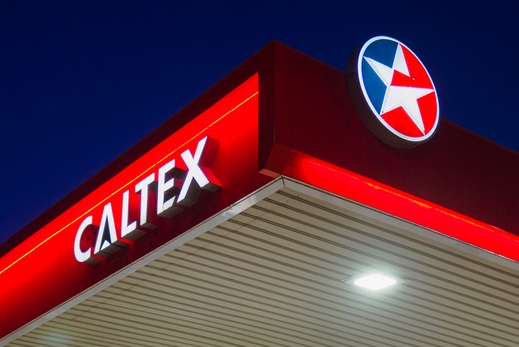 Legal action has commenced against a Caltex franchisee in Sydney for allegedly falsifying records of the wage rates it paid to overseas employees.
The
Fair Work Ombudsman
investigated the Five Dock outlet in 2016 as part of a proactive compliance activity involving audits of 15 Caltex service stations nationally.
The activity was conducted in response to concerns about underpayments and other non-compliance issues within Caltex's network of franchisee-operated outlets.
Peter Dagher and his company Aulion Pty Ltd, are facing the Federal Court Circuit.
The FWO issued Aulion Pty Ltd with Notices to Produce and Dagher and the company provided a range of documents, including contracts of employment time-and-wages records, pay slips and earnings summaries for six overseas employees (all but one was an international student).
Following concerns that the documents did not accurately reflect the wage rates the company had paid to employees, earlier this year the FWO issued further Notices to Produce to one bank, a superannuation fund and Aulion's accountant.
The information contained in the documents obtained through the further Notices to Produce was inconsistent with information that had been provided by Dagher and his company.
The FWO alleges that the reason for the inconsistency is that Dagher and his company falsified documents and records and unlawfully made use of them by providing them to the FWO.
It is also alleged that Dagher and his company also contravened laws requiring employers to issue employees with accurate pay slips within one day of pay day.
The absence of accurate time-and-wages records prevented the FWO from completing a full audit to determine whether employees at Caltex Five Dock had been paid their full lawful entitlements.
Fair Work Ombudsman
Natalie James
said legal action has been commenced because allegedly providing false information that frustrates attempts to check whether vulnerable employees have been paid correctly is "very serious conduct".
Dagher faces maximum penalties of up to $3600 per contravention and Aulion Pty Ltd faces penalties of up to $18,000 per contravention.
James added that employers should be aware that the Fair Work Amendment (Protecting Vulnerable Workers) Act 2017 has now come into effect, increasing the maximum penalties for conduct including deliberate exploitation of workers and false records.
"The maximum penalties available for some serious conduct that occurs today or in the future are now significantly higher than the penalties available to be imposed in matters such as this one, where the allegedly contravening conduct pre-dates the commencement of the Act," she said.
A directions hearing is listed in the Federal Circuit Court in Sydney on December 21.
The FWO recently published an open letter to international students to encourage them to seek free help from the agency if they experience any issues while working in Australia.
"We are seeking to raise awareness among international students that in line with an agreement between the Fair Work Ombudsman and the Department of Immigration and Border Protection, you can seek our assistance without fear of your visa being cancelled, even if you've worked more hours than you should have under your visa," said James.
The Fair Work Ombudsman's investigation into the Caltex network is continuing.
Related stories:
Accounting firm penalised under accessorial liability laws
Employer slapped with record $500k+ fine for 'exploiting vulnerable workers'
Seven workers win back pay of more than $100,000