While overall unemployment is down, young people are bucking the trend with more than one-third of Australia's jobless aged between 15 and 24. Should you be hiring for potential rather than experience?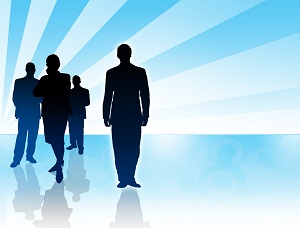 There's been a flurry of concern lately about job opportunities for mature-age workers with talk of the pension age rising, but it looks as though it's the country's young people who are missing out on jobs.

According to a report from the Brotherhood of St Laurence, there are around 260,000 unemployed people aged between 15 and 24, putting the youth unemployment rate at 12.5%, compared with 5.8% for overall unemployment.

Youth unemployment was trending down in the lead-up to the global financial crisis, with seasonally adjusted numbers down to 160,000 in August 2008, before starting to climb again.

In a recent Robert Walters whitepaper, based on the findings of a survey of 250 hiring managers and almost 700 professionals in Australia and New Zealand, 63% of hiring managers said that a job applicant would have to meet all of the selection criteria in order to pass through to the next stage of the process.

Only seven per cent said they would move applicants forward who didn't meet most of the criteria, but might perform well.

Hays senior regional director of human resources, Lisa Morris, said any employers that were reluctant to hire young people would have to change their views, since Gen Y comprises 6.1 million people in Australia and is expected to dominate the labour market by 2020, making up 42% of the workforce.

"Understanding how to attract, retain and motivate this segment of the population is key for most employers."

Hays recently surveyed 1000 members of Gen Y in Australia for an upcoming report and found that job security is important to young people, but they are also ambitious in their careers and value work-life balance.

"Therefore, employers need to offer training and development opportunities, as well as flexibility, in order to retain their Gen Y employees."

Australia has an ongoing skills shortage which will get worse as baby boomers retire, said Morris.

"Australia's youth are an opportunity employers can maximise. As our experienced workforce is stretched, we need to build the capabilities of our inexperienced candidate pool, who are, after all, our future leaders.

"Employers can do this by recruiting based on potential and training candidates into a role. Recruiting based on potential is a sensible strategy since many of the technical skills required for roles, particularly for entry-level roles, can be taught and should not prevent the employment of a candidate who is otherwise the most suitable person for the role, who suits the company, and who can become a highly valued asset with a little technical training."

Would you recruit based on potential rather than experience?