A government inquiry has set out to tackle corrupt union activity – and will see a crackdown on companies who bribe unions to avoid industrial action.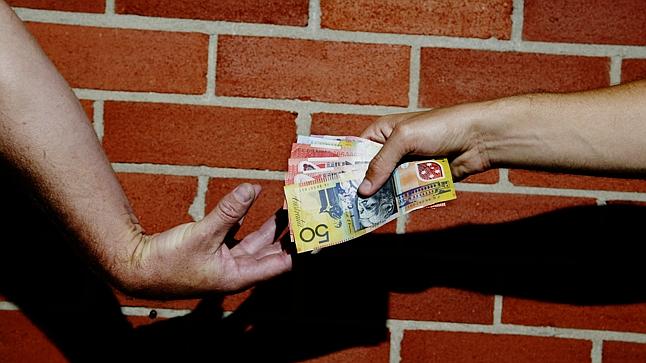 Companies that offer unions bribes to 'buy' industrial peace could face fines of up to $17 million, a government inquiry's proposals have suggested.
Sky News
reported this week that the inquiry could also see union bosses being banned from office as the government attempts to tackle the growing issue of
contempt of court rulings
associated with union activity.
The proposed sanctions were revealed as a new discussion paper was released by the Royal Commission into Trade Union Governance and Corruption.
Jeremy Stoljar SC, who is the counsel assisting the commission, will reportedly release the paper in its entirety on Tuesday, which will outline possible recommendations and reforms which have arisen from the inquiry.
The document so far suggests increasing control over union election funding, questions whether unions should have a regulatory body other than the
Fair Work Commission
, and debates whether union officials should be subject to the same corporate laws as company directors.
Stoljar said that unions should be subjected to tougher penalties for accepting 'corrupting benefits', suggesting that current laws were not doing enough to control bribery.
"It seems clear that the current regime is not limiting or preventing payments of this kind being made," he said.
The paper outlined a potential new penalty, which could see individual perpetrators of bribery having to pay a $1.7 million fine or spend ten years in jail. This would be in line with commonwealth legislations that prohibit the bribery of foreign officials.
In an introduction to be read at the commission on Tuesday, Mr Stoljar will raise the idea of empowering police officers to read out a court order prohibiting a picket, boycott or ban of a building site 'and calling upon the persons to disperse'.
Companies that offer bribes could be subject to a fine which is the larger of $17 million or three times the amount that was offered.
When it comes to contempt of court offences, the paper suggested that reforms would allow the enforcement of court orders in the construction industry.
"Conviction for such an offence would among other things be a ground of disqualification from office in a registered organisation," said Stoljar.
"The only way that you can bring an action for contempt is by serving a notice of charge and working it through the courts," he added, clarifying that the law should not come down to police being empowered to disrupt picket lines. "There's got to be some quicker and more effective means."
Companies and unions will have until August 25 to respond to the paper.
Related articles:
CFMEU fined after threatening "war"
Corruption in Australian companies on the rise, report finds
Unauthorised action lands CFMEU in lawsuit