Partners at DLA Piper share their predictions for challenges employers could face in the New Year.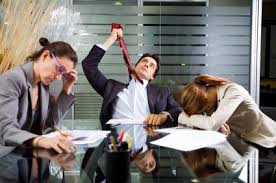 This year, new anti-bullying legislations led to concerns that there could be a massive increase in claims against employers.
However, by 1 October, the
Fair Work Commission
had received fewer than 550 applications – and the FWC issued only one order in this period to prevent a worker from facing further risks.
Andrew Ball, employment group head at DLA Piper Australia, said that employers can expect more challenges regarding workplace relations in the New Year.
"The reshaping of employment rights in recent years, for example, through adverse action claims, bullying complaints, and directors' positive obligations of work health and safety due diligence, will continue the increasing trend of decision makers being personally exposed for work-related decisions, and an overall increase in the number of complaints and prosecutions being commenced," he said. "The exploration of the chain of responsibility, to impose accountability and to address underpayments to staff of contractors on large retailers and end-user organisations is also likely to increase."
Partner at DLA Piper, Allan Drake-Brockman, added that there will be a continuation of "roll-over" enterprise agreements with downward pressure on pay rates.
He also said that there will be an ongoing debate about the role that penalty rates play in compensating employees for unsociable hours. Combined with the modern award review, Drake-Brockman predicted that this will lead to "more common sense outcomes for standard entitlements".
Brett Feltham, also a partner, said changes to the tax and securities law is also likely to impact employers' activity. He predicted that these alterations will renew interest amongst Australian employers – particularly start-ups – when it comes to implementing employee share-based incentives to recruit, motivate and retain top talent.