Even your most loyal staff could walk if the price is right, but money's not the only option to help keep your top team together.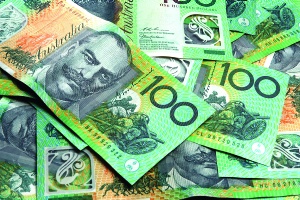 Australian professionals are more than willing to forgo loyalty if the price is right, a new survey from Clarius Group has revealed.
Surveying 2,640 professionals from the IT, accounting, sales and marketing disciplines, the study has found that 80% of Australian employees would leave their job for more money. On average, male workers would request a bump of $14,595 pa, while female workers required $16,328.
While it is no secret that money talks, these figures represent a 20% increase in salary expectations for women, but a 12.5% fall for males since last year. Kym Quick, CEO of Clarius Group, chalked up the drop in employee loyalty with the difficult economy of the last five years.
"We've seen many people made redundant and the job market flat, so while professionals want to move, their salary expectations are reflecting the weaker opportunities in the market," she explained.
However, attraction and retention is not driven solely by salary. The Michael Page and Page Personnel
Salary & Employment Forecast 2013/14
found the following areas – excluding salary increase – to be most likely to cause employees to leave:
Finance
Broaden experience/opportunity to learn (28%)
Achieve better work/life balance (15%)
More seniority (11%)
Better training/support (1%)
Overseas opportunities (1%)
Technology
Broaden experience/opportunity to learn (26%)
Gain more seniority (10%)
Achieve better work/life balance (4%)
Better training and support (2%)
Sales
Gain more seniority (18%)
Broaden experience/opportunity to learn (15%)
Achieve better work/life balance (13%)
Overseas opportunities (2%)
Marketing
Broaden experience/opportunity to learn (29%)
Gain more seniority (22%)
Overseas opportunities (7%)
Achieve better work/life balance (4%)