What's been happening in the world of HR/IR this week? Here's HC's Weekly Wrap.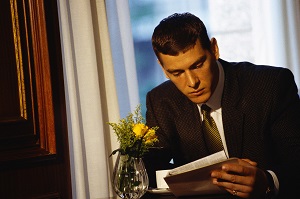 What's been happening in the world of HR/IR this week? Glad you asked! Here's
HC
's Weekly Wrap:
Engineering slowdown sees skill shortage in Oz
In a response to the slowdown of major infrastructure projects, senior engineering specialists in Australia have either retired or taken on roles overseas. This has snowballed into a slowed intake and nurturing of younger engineering workers.
Calibrate Recruitment highlighted that organisations are struggling to find engineering talent in the areas of rail infrastructure, pavement design, hazardous material consultancy, instrumentation and controls, manufacturing, power engineering, safety management and quantity surveying.
GM responds to inequity claims
General Motors has come under fire due to the pay packet of its first female CEO, Mary Barra.
CBS
struck out against GM for paying Barra "less than half" what it paid her predecessor, Dan Akerson. Akerson earned US$9m in 2012, including US$1.7m in salary and stock awards of US$7.3m, with Barra slated to earn US$4.4m in salary and other compensation.
However, GM have responded by calling the discussion of pay inequality "premature and flawed". GM explained that the total of US$4.4m "represents two of her three compensation components. Specific long-term incentive compensation numbers will be included in the company's April 2014 proxy filing, which likely will dispel any notion of pay inequity."
Ombudsman audits telemarketers
Employees of Telco Services Australia (TSA) and Trimatic Contract Services (TCS) will have their pay packets reviewed as part of an audit by The FWO. These workers were initially engaged as independent contractors – however, the FWO decided they should have been engaged as employees under workplace laws.
TSA and TCS have agreed to self-audit their records and determine if any workers performing sales and marketing work between July 2012 and June 2013 were underpaid due to misclassification, voluntarily reimbursing any outstanding entitlements.
Police Union fighting against wages cap
In an attempt to combat climbing debt, the WA Government is overhauling the public sector, including a wages cap, as part of the
Workforce Reform Bill.
The WA Police Union is calling for police to be exempt from the wages cap and seeking an amendment of the proposed bill.
However, due to police officers being appointed by the Crown, they are unable to take industrial action,
The ABC
reported. As such, they will be unable to act against the policy if it comes into effect.