Information exchange doesn't always flow smoothly between team members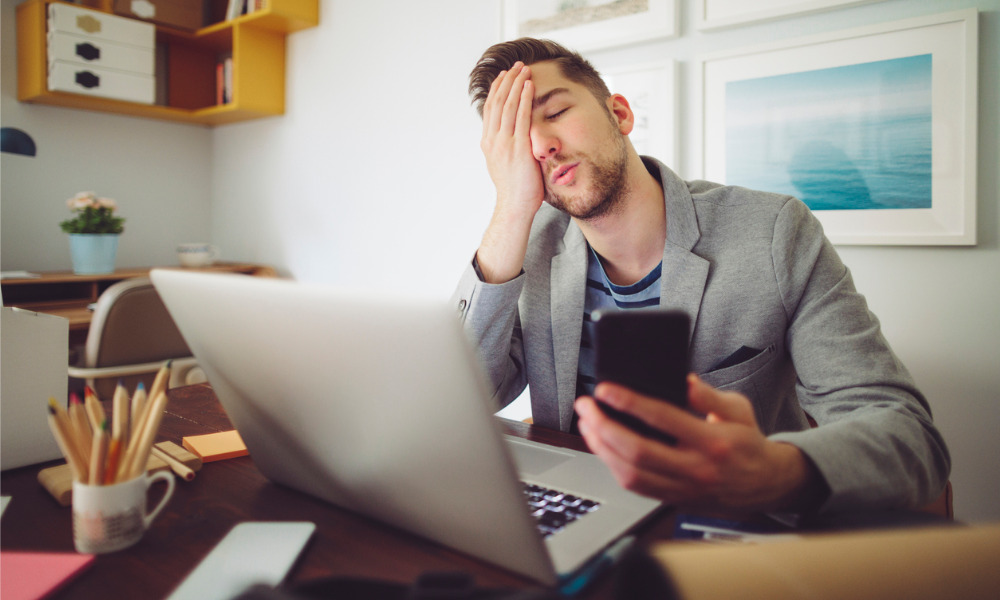 Despite their reputation as digital natives, younger workers are struggling to connect with their peers in a virtual work setting. Many are instead turning to traditional tools to stay on track.
Nearly all Generation Z (95%) and Millennial (93%) employees polled by Engine Insights reported having difficulty telecommuting. These workers are said to be feeling 'less connected' with their co-workers and 'less informed' about what is happening in the organization during the COVID-19 crisis.
Collecting information and getting status updates – all while working remotely – have been a hurdle even for workers who are believed to be technologically 'fluent,' the study revealed.
The exchange of information doesn't always flow smoothly between team members. Paradoxically, however, the frequency of online meetings today is also becoming a roadblock for digital natives.
Even with the rise of platforms such as Zoom, Webex and other team communication apps, younger and more tech-savvy workers are convinced conference calls don't always serve their purpose.
Three in five Gen Z and Millennial workers cite video calls as a productivity killer, compared with only 35% of Gen X and 26% of Baby Boomer colleagues who believe the same.
The results highlight a gap between older and younger employees, according to Smartsheet, the enterprise SaaS company that commissioned the study.
READ MORE: The perks and pitfalls of working from home
"This research shows that the key to helping remote workers cope with the current circumstance, and thriving in the longer-term, goes far beyond simply connecting people and teams through video-based technology," said Mark Mader, president and CEO of Smartsheet.
Seven in 10 younger employees prefer using email when monitoring their output and other developments at work – and this may be due to the context that email provides.
"To be effective, people need to stay deeply connected to their work and the work of their teams," Mader said. "They also need context, structure, tracking and visibility into their work. Providing those things is more important now than ever."