New demographics gathered from LinkedIn data has provided insights into the make-up of Australia's most plugged-in workers.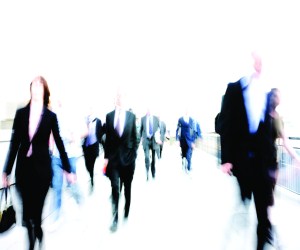 Although not exhaustive, LinkedIn boasts a large member base of Australian professionals – recently announcing a surpassing of the five million mark.
"We are also seeing a strong uptake from our Australian members leveraging LinkedIn as a professional content platform to discover and share insights, locally in Australia and globally as well," Clifford Rosenberg, managing director for LinkedIn Australia, New Zealand and Southeast Asia, said.
Marking the expansion, LinkedIn collated its data on Australian members to give insight into the make-up of those who use LinkedIn. What should be noted is that the "top 5" job titles of Australian LinkedIn members are owner, director, manager, managing director and teacher – prefacing the kind of workers this data relates to.
The top 5 companies by employee members in Australia included Telstra and the Big Four Banks. However, the top 5 companies that Australian members followed were Google, Telstra, Rio Tinto, CBA and NAB.
The industries most represented were IT, construction, financial services, education management and hospital/health care, with Richard Branson and Deepak Chopra beating out Barack Obama as the most followed/influential figures on LinkedIn to Australian users.