Sceptics remain fearful, but figures reveal employers' 'careful optimism'.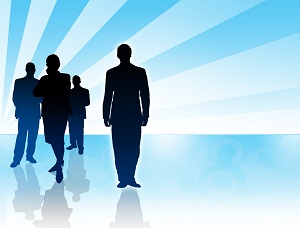 While economists remain fearful of Australia's employment figures, new data indicates organisations are looking to turn things around.
Scepticism
With official figures released for December on Thursday, an AAP survey of 14 economists has indicated Australia's unemployment forecast to remain at 5.8% for the month, steady on its path to breaking the 6% barrier before the year is out.
This is reinforced by JP Morgan's forecast of unemployment reaching 6.5% by mid-year, with chief economist Stephen Walters stating that job creation in both retail and housing will not be enough to stop the rate from rising,
The Sydney Morning Herald
reported.
"We do think there will be job creation in those sectors but just not enough to absorb the new entrants into the labour force," he said.
Careful optimism
But not everyone is singing the same tune. The latest
Hudson Report: Employment Trends
has indicated a lift in hiring intentions in Australia, with 23.4% of Australian organisations intending to take on further staff in the next quarter. This is a 2.5% increase on last quarter, and the first improvement in hiring expectations since Q3 2010.
Intentions to decrease headcount have dropped 2.6%, hitting an 11.2% total, with expectations to maintain headcount remaining at 65.4%.
Dean Davidson, EGM of Hudson Recruitment Australia, described the shift as 'cautious optimism' among employers. "Organisations in Australia are continuing to focus on business transformation and reskilling their workforces to operate most effectively in today's tougher economic environment and this is driving demand for talent," he explained.
Intentions to hire are strongest in South Australia – a trend that has carried over from last quarter. Victoria expressed the lowest intentions to hire.
Are you looking to increase or decrease headcount this quarter? What is driving your decision?