'The challenge for employers is that employees have very different personal and professional drivers'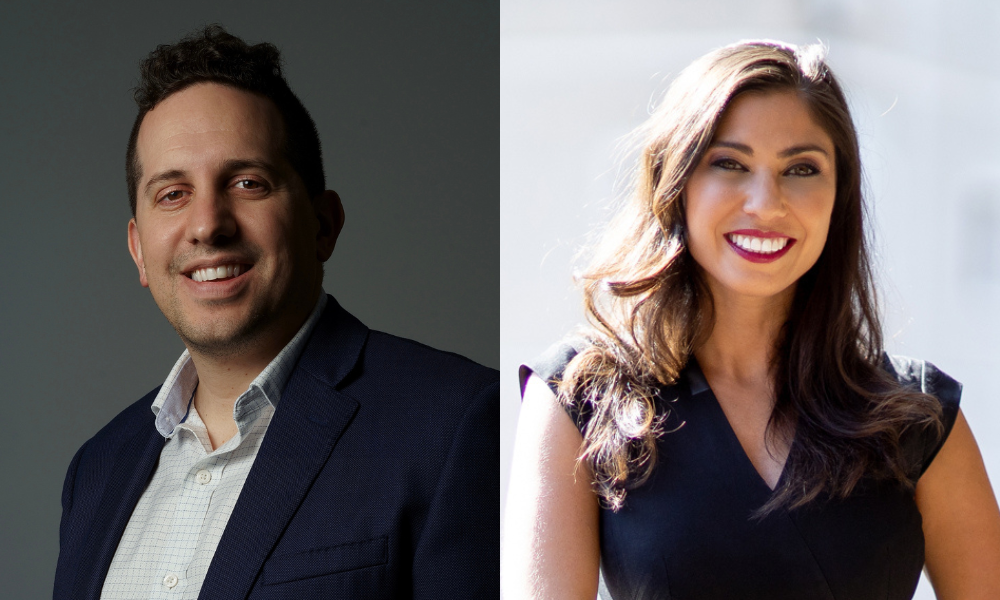 Almost two thirds of employees have revalued their life and work priorities since the onset of the global pandemic, according to Gartner Research.
In each of seven categories covering work attitudes, daily life priorities and employer expectations, answers in the affirmative ranged from 50% to 65% that employees were revaluating their employer, where they wanted to work and their values outside of work.
In fact, in November 2021, 4.5 million US workers quit their jobs – voluntarily, according to the U.S. government, and this trend has continued around the world.
The great shift is in full momentum and despite a tight economy, employers are finding it increasingly difficult to keep employees engaged and retain them for longer than a year or two.
Secrets to happiness
So, are there any secrets to keep employees happy?
"Employees want to be empowered to be their best at work," Michael Nuciforo, CEO and co-founder of Thriday, said.
"This can be through a variety of different ways such as being flexible and understanding of their life situation, as well as giving them access to the best tools and training and allowing them to control their destiny.
Employee satisfaction has a clear link to understanding the culture and values you want to create, he said.
"From there, you can then hire the right people to fit those values. Whilst there are obvious material aspects of employee satisfaction, such as good leave and benefits, these provide more of a sugar hit.
"If people are genuinely aligned with the company's ways of working, that provides long-lasting satisfaction. If you hire people that don't see eye-to-eye with how the business operates, there will always be friction with those individuals."
Various studies reveal Gen Z last about two years in a job, with Gen Y not much longer. It is not only about employees having "itchy feet" — it is that they expect a lot more from their employers than just a decent salary and career path.
They want employers to have sustainable policies, offer voluntary hours, do work for the community and the list goes on.
"For employers to keep employees happy, mutual respect is essential," Nuciforo said. "Where there is an imbalance and the employer feels that their staff owe them everything, or on the counter, the employees feel like they deserve more — this creates issues. This is the difference between a job and a career.
"If you are working just to get paid, you won't enjoy it for long. If you are working because you are adding value, and finding reward in what you do, you will have a long and enjoyable career."
Having a sense of belonging in the workplace is "critical" for frontline worker wellbeing and retention, according to a new report from tech firm WorkDay.
Purposeful careers
The Gartner research also pointed out that employees want personal value and purpose in their career.
"In a world where you can work for anyone and anywhere, you must stand out as an employer by giving your team a sense of purpose," Nuciforo said. "That purpose can be from your customers or achieving a business or individual milestone. People always perform better when they have the proper structure and focus to work within."
Another factor is the motivation behind why someone works at a company. Is it because they see it as an important stepping stone in their career? Or is a an 'in-between job' until they find another?
"The challenge for employers is that employees have very different personal and professional drivers, so it's nearly impossible to create an environment that satisfies everybody all the time," Lauren Ryder, CEO of Leading Edge Global, said.
"Some employees want to work towards promotion, some want a friendly atmosphere where they are not under stress, some want training or to attend conferences, and others may want benefits like gym membership or parking. Interestingly, money is generally not the driving force behind employees' motivation — although most won't complain if you give them a bonus or a pay rise."
Therefore, it's important to create an environment that caters for different needs, she said.
"To achieve that, the first step is to find out what motivates each employee," said Ryder, such as one-on-one meetings and online surveys. "You may be surprised by the results."
Motivation matters
Once you have the feedback, start to implement and roll out the initiatives, she said.
"It's also important to measure take-up and support of each initiative and adjust as required. If the initiatives are around professional improvement such as promotion pathways, coaching or training, you will need to spend time with your leaders to ensure they are supporting their teams effectively."
Further, Ryder believes it's important to ask unhappy employees who are leaving, as they are more likely to tell you the truth.
"The most common reason employees leave their job is because they don't like their manager," Ryder said. "The most common complaints are micro-managing, poor communication, lack of appreciation and not enough support.
"To keep employees motivated, it's important to support the leaders across the business — we can't assume that they know what to do when they get into the role."
This can include running leadership programs to improve their overall leadership skills, ensuring they are kept in the loop with business updates so they feel part of the bigger picture, including cultural and behavioural measures in their KPIs, and providing long-term coaching to continue to improve their skills, she said.