The votes are in, and the results have been tallied. Find out how employees rated their employers in the inaugural HRD Employer of Choice survey.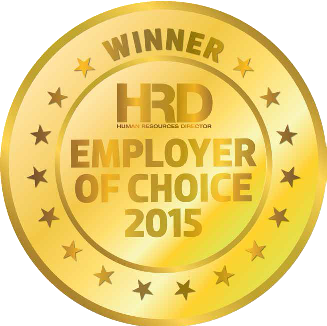 This year,
HRD
magazine asked a range of questions to employees, from their satisfaction with current remuneration through to leadership effectiveness within their organisation.
But really, being an Employer of Choice comes down to one thing: engagement. And with engagement comes that elusive extra element: discretionary effort.
Importantly, these awards were voted on not by HR professionals themselves, but the people within their organisation.
Companies vying for the title of Employer of Choice represent a range of industries from banking to health, hospitality, telecommunications, pharmaceuticals, professional services and more.
The organisations which came out on top were Sanitarium (for 1000+ employees), NSW Business Chamber (for 500-999 employees),
1300 Apprentice
(for 100-499 employees) and Employment Innovations (for 1-99 employees).
"At Sanitarium we work very hard at building a workplace where people have an understanding of and believe that they contribute to our organisational goals, mission and ethos," said Peter Hartnett, head of people and culture at Sanitarium. "We know that our people identify with our mission, values and purpose. This creates opportunity for people to be at their best. We have a number of programs that cut across holistic employee wellbeing, employee development and enriched work practices that help our people be the best that they can be for themselves and the business."
Alex Diab
,
GM of HR at NSW Business Chamber meanwhile credited the company's recognition to its "unique" culture.
"While we are a professional services organisation, the organisation's purpose is to create a better Australia by maximising the outcomes and potential of Australian businesses," he said. "Therefore, employees who join the organisation benefit from working for an organisation that has a greater purpose which contributes significantly to employee intrinsic motivation."
Of course, a company's success says a lot about its people.
"Our company depends on having the best employees possible," said Jane Kennedy, CEO of 1300 Apprentice. "We are always looking for ways to include our employees in strategic planning and direction of the company and look for rewards in a number of ways such as further development and training opportunities, fun team days, paid maternity leave and flexible working arrangements."
The complete list of Australia's employers of choice:
1000+ employees
Sanitarium
Suncorp
Aspen Medical
500-999 employees
NSW Business Chamber
Wurth Australia
Evocca College
100-499 employees
1300 Apprentice
Insight Enterprises
Amaysim
1-99 employees
Employment Innovations
Home Loan Experts
Bicycle Network