'The first thing an employer needs to do is listen': CPO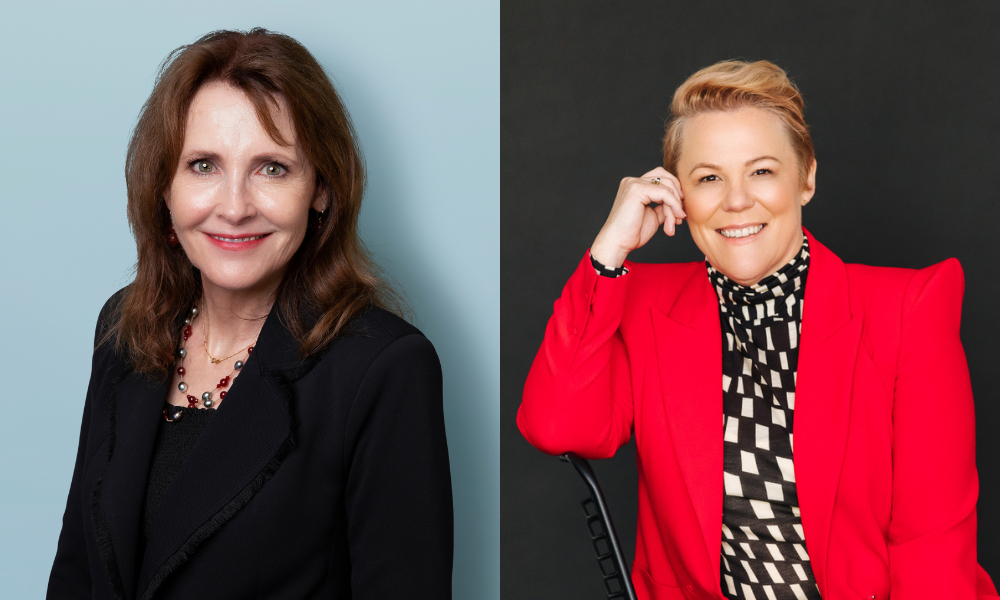 Motivating disengaged employees is no simple task.
But with the first sign of an unhappy or unmotivated employee, employers should respond quickly to stop the malaise from spreading — especially with a tight labour market and lack of skilled talet.
"The first thing an employer needs to do is listen," Helen Jackson (pictured left), chief people officer, Australian Retirement Trust, said. "It is important to understand why an employee is feeling disengaged."
For example, the nature of work might not challenge them or meet expectations, she said.
"They also might not be clear on what's expected in the role, or don't feel included, meaning there is something wrong with team culture, or find the workload overwhelming or there may personal matters that are affecting the person's ability/motivation to deliver at work."
Whatever the reason, the sooner an employer knows what is behind the employee's lack of enthusiasm, the sooner they can take steps to rectify the issue or issues.
It may not be a simple solution but at least headway is being made.
"Employers need to be understanding and provide a safe environment for employees to raise issues with you and offer reassurance that what they are feeling is okay," Jackson said.
"Employers need to ensure regular two-way conversations are held in a safe environment to get to know and understand the individuals within the team and their personal and professional ambitions, and their concerns and challenges, as well as providing an engaging purpose and vision for the future for the team – linked to the organisational vision."
Employers also need to encourage the individual to look for ways they can help themselves to re-engage, she said.
How? "By providing a clear purpose, direction and culture for the entire team – set clear expectations on 'what' the team does and 'how' they should achieve it in a healthy and safe environment. This leads to mutual respect."
Finding creative solutions
Employers need to be creative in finding and understanding disengaged employees — and it may take more than one conversation. Getting the employee to open up can be a challenge and if it is not done in a safe and secure environment, the situation may get worse before it gets better.
Trust is a slow build for most people and won't easily be achieved in the employee does not know the person who is asking intricate questions.
A disengaged employee, however, can result from a poor organisational culture where leaders are overworked and continually stressed — setting a poor example for employees to follow.
"If your top-tier executives are burned out, stressed or disengaged, then your leaders will be too," Rebecca Houghton (pictured right), founder of Bold HR, said. "They are not immune to the pressures of a volatile market, post-pandemic personal recovery - Deloitte's research shows that executives are struggling too.
"But they're the start of the culture cascade - the longest shadow. If they are showing up disengaged, then your leaders have no chance of being engaged, or of engaging your workforce."
It's a good idea to take a long, good look at your mid-level leaders, she said.
"Are they disinterested, exhausted, exhibiting controlling tendencies or rarely present? Could you be ignoring that at the detriment of your performance and your culture?
"If your leaders are disengaged, then it is best to start there."
Employee engagement is fundamentally important to the success of any business anywhere in the world.
Five ways to re-engage employees
Tristian Wright, founder, Evolve to Grow, says there are five key ways to re-engage employees:
Communicate openly: Communicating openly with disengaged employees can help them feel heard and valued. Make sure to listen to their concerns, offer support, and provide solutions where possible.

Provide training and development opportunities: Offering training and development opportunities can help to re-engage disengaged employees by giving them a sense of purpose and the opportunity to learn new skills.

Set clear goals and expectations: Providing clear goals and expectations can help disengaged employees regain focus and motivation. This can be done through regular check-ins, setting SMART (Specific, Measurable, Achievable, Relevant, Time-bound) goals, and providing regular feedback.

Recognise and reward accomplishments: Recognising and rewarding accomplishments can help to re-engage employees by showing that their work is valued and appreciated. This can be done through public recognition, small gifts, or time off.

Create a positive work environment: Creating a positive work environment can help to re-engage employees by promoting a sense of community, respect, and belonging. This can be done through team-building activities, social events, and promoting a culture of inclusivity and diversity.