The downturn in Australia's mining boom is a lesson for all HR pros on the ramifications of an industry's fall.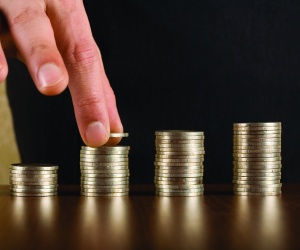 While far from dead, the mining industry is certainly in a downward swing, and this shift is having substantial effect on pay packets.
The latest research from Safesearch has seen the salaries of safety and environmental workers in 'resources states' impacted by the mining boom's fizzle.
The survey covered over 1000 WHS and HSE workers at 130 companies, comparing year-on-year salaries in a range of roles.
An average salary drop of 20.8% has been experienced by WHS/HSE managers in Western Australia, coming in at $179,836 this year as compared to $227,073 last year. QLD was also impacted by a drop of 10.7% - from $191,714 to $171,154.
"We've seen a decline in the salaries being paid for mining safety manager positions, though it is important to note this was not triggered by a decline in the importance of mine safety," Juiue Honore, managing director of Safesearch, said.
Honore added that the safety function for all organisations remains important, with 71% of respondents indicating that their organisation had increased its commitment to health and safety in the last 12 months. Instead, the fall in salary can be attributed solely to the mining boom "coming off the boil".
However, salary packages for safety roles in other industries saw a salary increase by 1.8% in entry level positions, with senior roles up by 6.5%.
The data brings to light the issue of how HR can perform damage-control when needing to decrease salaries, both for current employees who have become use to their pay packets and for new candidates who will have certain expectations.
As such, employers will need to look beyond salary incentives and explore other tools to attract and retain talent. Compiling information from Michael Page/Page Personnel 2013 Salary Reports,
HC
found the following to be the most popular tools for attraction and retention across Australian industries:
Strong company culture (finance, sales, marketing, customer service)

Work-life balance initiatives (procurement, office support)

Recognition and rewards (digital)
Above all, however, employers should make sure to remain transparent with workers, who will likely be more understanding of pay cuts if they know the real reasons behind them.
Have you ever had to drop pay packages for your employees? How did you handle it, and what was the experience like?