In a tight job market, employers need to work harder and faster to win the war for talent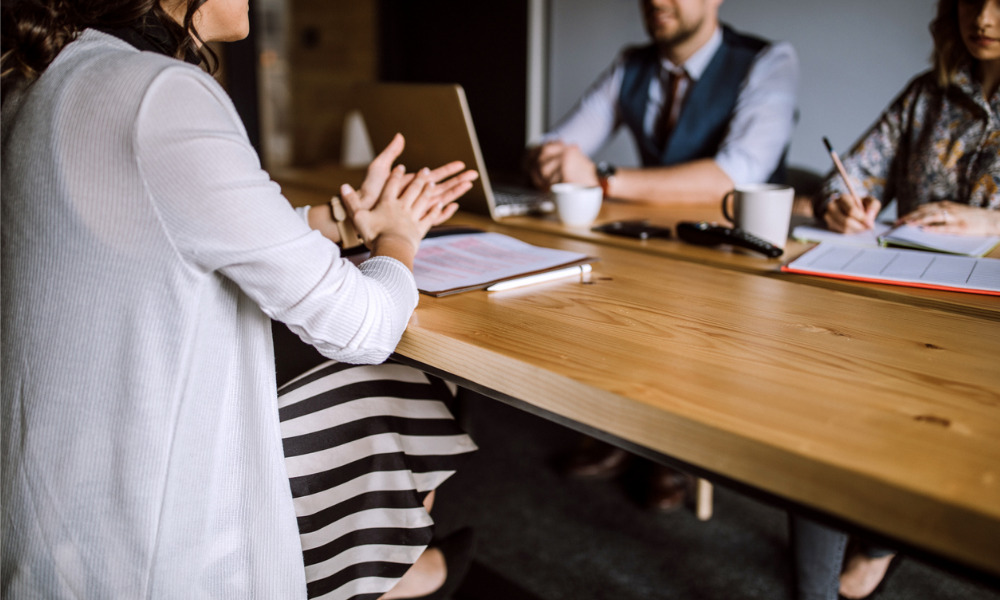 If your company requires job seekers to spend an entire afternoon wrestling with the application process, you are losing out on prospective employees.
Lengthy and complex job descriptions and applications are surprisingly common, even in this tight job market. But many job seekers are put off by shopping lists of role requirements, or don't have the patience to wade through laborious applications. One study showed that Generation Z job seekers are willing to spend only 15 minutes or less completing a job application.
Mary Blake, head of talent acquisition at Employsure, says the worst offenders are career opportunities with a laundry list of experience and skills requirements.
For many candidates, the result is to say, "I don't fit all those" and move on, she says.
"Hiring managers need to focus on how the ads are written and whether they open up space for a variety of candidates. Don't make them too long so people lose interest, or too short and no one gets it. The ads should be advocates for the brand," Blake says.
HR teams should view every job-seeker as an individual from the start of the hiring process to the finish as well as providing feedback when people are not successful so that they have a good experience of the business, Blake says.
"Poor practice is when a company doesn't take into account anything to do with a candidate's behaviours and drivers," Blake says. "The new roles advertised that do quite well are written in conversational language that starts to dig into cultural fit and why a candidate should consider working there."
Once someone has decided to apply for a job, the process often stands in the way. Around 80% of applications are now done on a mobile phone but applicants may get pushed off to a company website where they need to translate everything from their CV into a company form.
This is just one example of how the application process becomes a chore.
"Speed to market is everything. How quickly can they apply? How quickly can you reach out to them? A hiring manager needs to understand the candidate's timelines: too quick may put them off, too slow and they are left wondering," Blake says.
Recruitment platform Indeed published a league table several years back of companies whose online job application process took the least time to complete. Netflix took the top gong with a simple process that took a mere one minute to complete.
The Netflix approach is to simply upload a resume and any other documents you may wish to include and a few screener questions. Salesforce also supplied one of the fastest applications, at three minutes and 16 screener questions.
Roxanne Calder, managing director at EST10 administration recruiters, agrees that many applications can be too long but says that the reason some companies require so much information from candidates is that it opens up opportunities to consider them for other roles in the business if they don't exactly match the job they apply for. In the current tight job market, scouting a pool of potential talent may be a more proactive approach to filling job vacancies.
"Also, from a recruiter's perspective, it could be said that if a person doesn't want to spend time filling in the application, then how motivated are they to take on that role?" Calder says.
The message that Calder gives to clients is that all of their processes have to be aligned from the beginning to be efficient and quick for the job applicant. Speed is of the essence.
"Don't delay in responding to candidates, interviewing them, or getting the contract out once a job is offered. Even keep in touch with that employee during that notice period because I can guarantee their employer will be trying to talk them around to staying," Calder says. "Everything in the process today needs to be quicker and smarter. We shouldn't be making it hard for people to apply, we should be making it easy."