New research reveals a worrying disconnect between employers and staff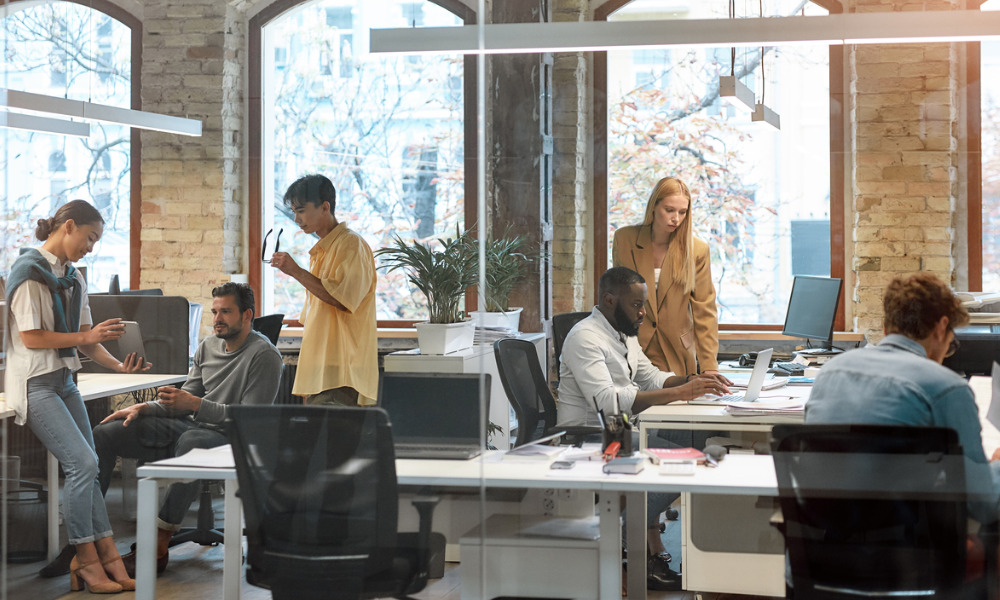 Hybrid working is set to be the buzz word for 2021 as discussion turns to how businesses will recover from the pandemic.
But new research shows a widening disconnect between the expectations of employers and their staff going into the new year.
The report by Boston Consulting Group found two-thirds of employees would prefer a hybrid working model to continue, but this desire for flexibility is not shared by all employers.
Of the 120 small to large businesses surveyed by BCG, employers believe only 40% of their workforce who are able to work in a hybrid model will continue to do so in future.
HRD spoke to Chris Mattey, BCG managing director & partner, who said concerns about productivity are the main reason behind the disconnect.
"Employers are concerned that if they can't see their people then how will they really know what they're doing?" he told HRD.
"But what's interesting about that is there's been no historical correlation between time in the office and productivity anyway.
"What employers are going to have to do is really learn how to trust their employees to get work done."
Read more: Remote work: Leaders reveal key lessons from pandemic
Mattey said the trust needs to come not only from the business leaders, but also at a specific team level between managers and those working under them.
Developing new ways to measure productivity and training in leading a remote workforce will be powerful tools to help foster that trust.
Employers which ignore the growing demand for flexibility will struggle to retain top talent and attract new staff.
The number of searches for remote work on LinkedIn has risen by 60% since March and if an employer returns to full time in the office, they stand to miss out on a portion of the talent pool.
While hybrid working does bring its own challenges, reverting back to a traditional five-day week has the potential to negatively affect both recruitment and employee engagement.
Read more: Xerox builds 'quick-to-deploy' app for hybrid workforce
According to the research, nearly a third of companies are planning to bring their workforces back into the office after Christmas, with a further 20% holding out until a vaccine becomes available.
BCG's report also highlighted the changing attitudes towards office spaces.
While employees value the social and collaborative elements, employers still see the office as a place to do work, hold meetings and carry out training.
Mattey said underestimating this fundamental difference could be an employer's downfall when it comes to engagement and productivity.
"Understanding what employees want from the office is not only key to keeping them happy and engaged, but also in fostering environments where staff can be most productive," he said.