Today, IT staff are the gears that keep organisations turning. With IT demand increasing, how can you ensure your top performers don't jump ship?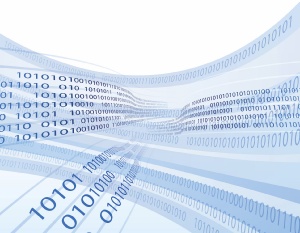 Today, IT staff are the gears that keep organisations turning. From CMS and networks, to operating systems and support, having a strong IT team is crucial to all businesses.
If you feel you might be struggling with how to hold on to your top tech-talent, you are not alone. A recent study from Robert Half Technology (RHT) that spanned 100 Chief Information Officers (CIOs) and Chief Technology Officers (CTOs) from Australia and New Zealand found that 75% of CTOs fear losing their IT talent.
Although all areas of IT require strong candidates, a number of areas within the industry are currently experiencing increased demand. The Robert Half 2013 Technology Salary Guide stated professionals in highest demand include those who are skilled in systems and network administration, business development and virtualisation.
Preference is being placed on IT candidates who can not only bring broad business understanding, but also demonstrate 'soft skills' such as communication, presentation and stakeholder management.
With the increase in demand for talented IT and 46% of employers 'more willing' to negotiate salary with IT candidates than 2012, how can organisations ensure their top performers don't jump ship?
Although RHT's findings focus heavily on the importance of salary for IT professionals, Jon Chapman, associate director of RHT, stated cash isn't the only incentive. "While employers are more likely to negotiate salary … there are other non-monetary motivators," he said.
Chapman stated that IT professionals are also interested in working for organisations which allow involvement with business strategy and the opportunity to work with the latest technology. "Employers are making greater use of intranet technologies," he explained. "Providing this type of enhanced user experience is seen as a powerful retention tool."
Key HR Takeaways
Based on the information in RHT's guide, here are some key points HR managers should take-away to ensure a strong IT department:
Specific job descriptions. The world of IT is vaster than most realise. Most IT professionals have specific skill sets, and won't be too pleased to find they've taken on a position that is better suited for another type of worker. Research the position you are looking to fill and the skills/proficiencies required before you start looking.

Remember the soft skills. Whilst technical knowledge is important, don't underestimate how important communication, presentation and other similar skills are for your IT team to have.

Remuneration. As with all employees, competitive remuneration is one of the best ways to ensure retention. Pay close attention to the salary trends of those you are hiring, but remember to reward in other ways as well – an IT professional will be more likely to hang around if they are able to work with the newest and most exciting software/hardware in their field.