'Why should an employee work for you? This is the critical question for employers to ask themselves'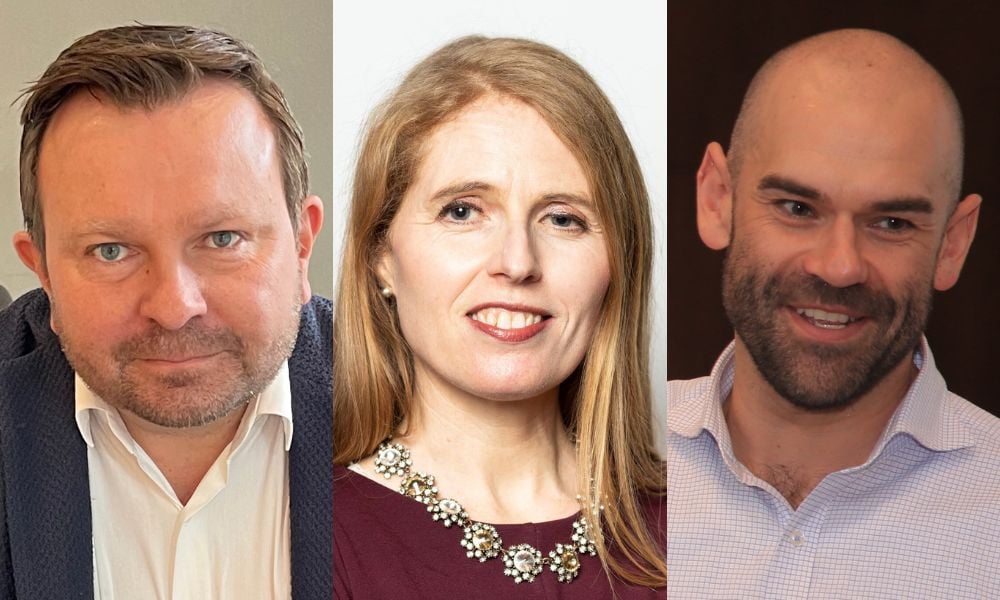 Front-line workers have faced huge challenges over the past three years of the pandemic, physically and mentally, personally and professionally.
And many employers are struggling not only to recruit but to retain these valuable workers.
Having a sense of belonging in the workplace is "critical" for frontline worker wellbeing and retention, according to a new report from tech firm WorkDay. Its survey of 3,000 global workers found that 79% of those who feel a sense of belonging have plans to stay at their organisation — much higher than the 33% who don't feel that way.
For employees who do not feel their managers' support, only 20% were happy in their roles and have no plans of quitting, found WorkDay.
"Why should an employee work for you? This is the critical question for any employer to ask themselves," Craig McFarlane, Vice President Australia and Southeast Asia at Pearson VUE, said.
"There are plenty of roles and organisations out there, particularly in today's market. So why should an employee work for you? Understanding what you offer your staff from a holistic perspective is important. It's not just money."
Employers must ask themselves key questions, he said, such as: "What skill and knowledge development do you support? What flexibility do you provide? How are you engaging with your employees to provide them with a sense of belonging and mutual growth? What's the next step for the employee in the organisation and how is the employer helping them to get there?"
Career advancement
A 2022 McKinsey survey found that frontline workers want career advancement within their own company as that leads to developing more knowledge, skills, and additional responsibility. Ultimately, it will lead to a more senior position and a better wage/salary, depending on the position.
Job growth (79%), pay (78%), learning opportunity (75%) and aligned skill set (75%) were the four top priorities for frontline workers.
The McKinsey survey also revealed that employees desire jobs that make the most of their current skills and allow them to learn and build new ones (for example, through paid training). And among frontline employees, 73 percent cited a manager who supports their career progression as key to career advancement.
"Personal gratification from work is relatively less important to frontline employees than to the broader employee population. While previous research shows that 70 percent of all employees define their sense of purpose through their work, this factor seems to be less important for those on the front line," say the experts at McKinsey
Less than one-third of frontline employees in the survey ranked fulfillment, excitement, or purpose among their five most important job attributes for career advancement.
"Recognising every person is on their own journey is fundamental," said McFarlane.
"An employee will remain as long as an employer is supporting their personal journey. Mutual growth is the key. An employer who supports the skill and knowledge development of their employees to help them grow will not only retain their front line staff longer but will also drive business growth."
This can take several forms, he said, such as on-the-job training, external learning opportunities or micro-credentials and certification.
"For front-line staff, the latter is non-negotiable, so it's actually about offering the most thorough, up-to-date accreditation options to help staff stay on top of their game, and ultimately make them more employable in the long term," said McFarlane.
Communicating is key
Increasing the loyalty of front-line workers requires two things: supervisors who treat employees like people and not a number, and corporate policies that communicate the value of frontline workers, according to Marie-Claire Ross, facilitator.
"Employees want to be seen and valued by their leaders. This requires organisations to always be improving the working experience of frontline workers through eliciting feedback," she said.
"Asking simple questions such as what is working and what's not working unearths important information that needs to be acted on. Doing so solves customer problems faster, fixes broken work processes and ensures new products and services are being created. This not only improves organisational outcomes, but increases employee engagement and of course, loyalty."
It's also important for organizational leaders to step up to provide role models and assurance that they understand what employees are going through and are monitoring the mental health challenges, says another expert.
Investing in tech also helps, such as two-communication on an app, according to Andrew Meyers, Managing Director, WorkJam.
"A key retention technique is ensuring employees feel embedded in the brand and organisation, and this can be achieved through open communication," he said.
"Utilising a frontline digital workplace allows employers to assess their employees' satisfaction, recognise and reward them, enable flexible working arrangements, provide an opportunity to upskill, streamline communication and improve the onboarding experience."