How can HR leaders ensure workplace relationships don't turn into a legal liability?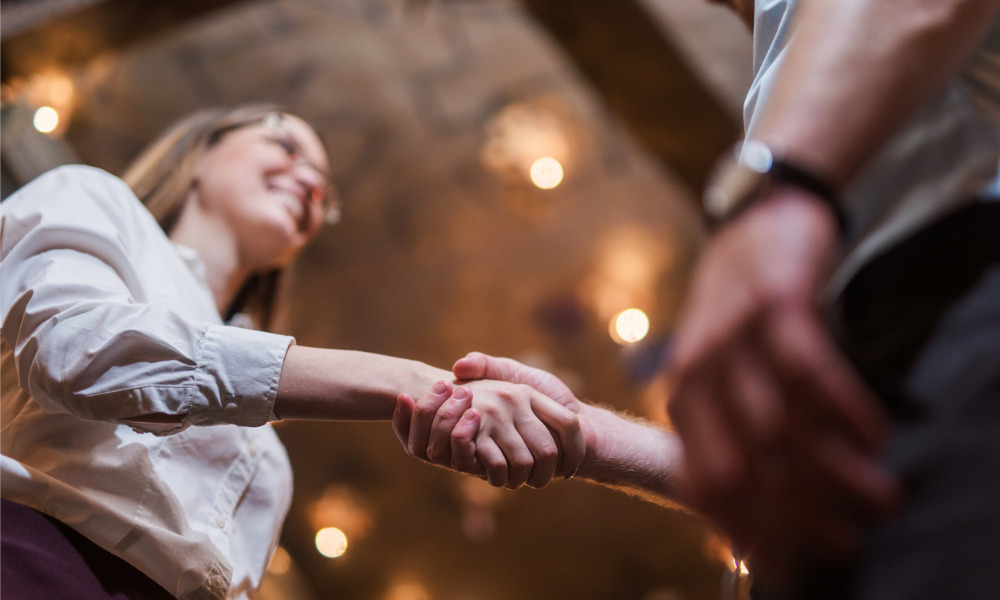 Building positive relationships at work is part of a healthy workplace culture.
In fact, forming a bond with your colleagues has been found to boost overall happiness, according to 46% of professionals polled by LinkedIn.
However, friendships can sometimes evolve into something more intimate – like an office romance or a lifelong commitment. It's a reality faced by the modern worker: 40% of professionals say they met their partner at work, according to Relationships Australia.
Cultivating relationships at work may yield benefits on a personal level, but can HR leaders prevent office romances from turning into a legal liability for their company?
Read more: Should HR ban office relationships?
Office hierarchy
The #MeToo era has exposed how powerful figures abuse their authority and manipulate people, primarily women, into having non-consensual sexual relations with them.
Because of the movement, leaders are being held to account, and many – all the way up to the C-Suite – are becoming aware of the various forms of sexual harassment and psychological abuse that have turned rampant under the guise of 'friendly' relations at work.
When it comes to policies on office romance, it's a matter of drawing the line, being mindful of power structures and ensuring a safe environment for all workers.
As employers begin formulating rules on employee conduct and relations, they must also equip managers and employees with the knowledge of proper workplace behaviour.
Educating staff about how to identify and respond to instances of harassment and abuse is an integral part of their overall safety training.
"It is common for relationships and attractions to develop in the workplace. As an employer, it is important to ensure that these circumstances do not lead to incidents of sexual harassment," the Australian Human Rights Commission (AHRC) said.
"An unwanted request to go out on a date can also be sexual harassment," the AHRC said.
Without anti-harassment training, a person faced with these incessant requests might have difficulty seeing through the ambiguity of the abusive behaviour.
Employers are, ultimately, responsible for the kind of employee culture they create.
"A person who sexually harasses someone else is responsible for their behaviour. However, employers can also be liable for the actions of their employees," the commission said.
This is called vicarious liability, in which the employer is held accountable for the wrongdoing if the incident takes place in a professional context.
Traditional office hierarchy – in which power is concentrated in the hands of the few – has been instrumental in allowing instances of workplace harassment to flourish.
As such, organisations will need to reassess whether the power relations in their teams enable and legitimise oppressive and manipulative behaviours.
Because of the potential for abuses of power to take place, some organisations prohibit romantic relations between a person in authority and their subordinate. McDonald's, for example, has a non-fraternisation policy that bars employees from dating direct and indirect reports.
While not all companies have instituted this as part of their workplace dating policy, the idea of forming a romantic relationship with a boss is still a question of ethics.
"It's very difficult to expect employers to maintain a direct reporting relationship when you have that very clear conflict of interest," people management expert Karen Gately told The Huffington Post Australia.
For lawyer Bianca Reynolds, this type of office romance may also lead to a discrimination suit from other colleagues who may see the employee's success as "unmerited".
"Having a policy in place to discourage such relationships will help both supervisors and subordinates. And while the heart wants what the heart wants, at least there will be a clear understanding of how to manage the relationship," Reynolds said in a blog.
Clear rules for PDA
Establishing rules on employee conduct should cover restrictions on public displays of affection (PDAs), such as holding hands, hugging and kissing especially in front of co-workers.
Companies should ensure "sexual conduct between employees, even if it is consensual, does not create an unpleasant and sexualised workplace for others," the AHRC said.
Employees might feel uncomfortable being around a romantic couple. For some, seeing peers engage in PDA would be tantamount to sexual harassment, leadership expert Lisa Croxford said.
"It's unlikely that a person would complain about witnessing a single incident of sexually related behaviour, but it might come up because they are experiencing other problems at work as well," Croxford told HRD.
Read more: How can HR prevent an office friendship becoming a conflict of interest?
Covering the office for legal liability
It may be easier for employers to prohibit certain romantic behaviours, such as sexting or PDAs in the workplace, than imposing a blanket 'no dating' rule altogether.
Sanctions against dating may end up breaching privacy and anti-discrimination laws if the company begins monitoring employees outside of work and singling out a particular class of workers.
A total ban would also leave a negative impression on workers and create an atmosphere in which opportunities for forming healthy relationships are suppressed.
The point of introducing a non-fraternization policy, however, is to limit the company's exposure to risk. Experts recommend that the best approach is to negotiate a "love contract" – an agreement with the couple over how they should conduct themselves at work – to protect against liabilities.
Disclosure
One of the key elements of a love contract is disclosure. The parties should come forward and disclose their relationship to a designated member of HR (not necessarily to other colleagues, if they aren't comfortable). This is to determine possible conflicts of interest and to outline the appropriate response.
Conflict of interest
If there is any conflict, such as when a superior and direct report are involved, the employer should reserve the right to reassign or relocate one of the parties.
These actions aim to prevent issues, such as abuse of power, favouritism or collusion, from taking place in case the employees belong to the same department and one is reporting to the other.
If it all goes south
Having a non-fraternization policy will also protect employers from further liability in case the relationship ends and adjustments (such as reassignment or relocation) were made to the workers' employment status.
The love contract typically includes an agreed strategy for preventing "disruption and disputation" at work, and includes sanctions against inappropriate behaviour in the aftermath.
"The last step is vital in ensuring there is no harassing or potentially abusive behaviour from either party when the relationship ends," said James Mattson and Claire Limbach of Bartier Perry Lawyers in Sydney. Without these sanctions, such behaviour will have "negative impacts" in the workplace.