Learn how organisations are rethinking the way they attract and engage their female workforce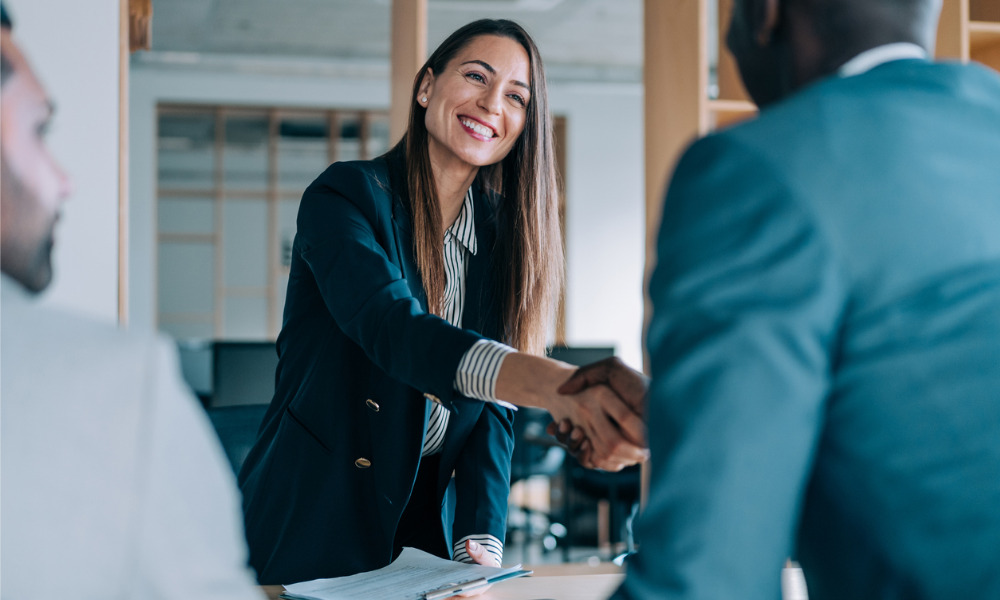 The world of work has changed over the past three years and continues to change; what people want and expect from work has fundamentally shifted. Labour markets all around the world are also being transformed – COVID-19, lockdowns, 'the great resignation', a global turnover issue, stunted global mobility, a recent surge of flexible roles, the rise of the gig economy, the war for talent, and changing industrial landscapes and legislation to name a few.
With all of this change, an acute shortage of workers and a competitive labour market, organisations are having to rethink the way they attract and engage their workforce.
The 'new normal' of flexible working is stretching across all industries and is at the fore of talent attraction strategies. Flexible work is no longer just a traditional white-collar, desk-based demand. Deskless workers who lack the flexibility to work remotely due to the nature of their roles being in the frontline are also looking for their own kind of flexibility from their employers – such as flexibility in the shifts they take on, in order to fit work into and around other aspects of their lives. This is driving HR and operations managers of deskless workforces to consider all types of ways to entice and retain talent.
A survey of 500 female Australian part-time (or shift-based, roster-driven) workers recently undertaken by Humanforce revealed that when looking for a job, women in part-time work value employer flexibility over all other factors, including higher pay. For 70 per cent of respondents, the flexibility to choose their work hours and shifts was their number one consideration when looking for work.
Part-time vs full-time positions
The Humanforce research shows that 63 per cent of female workers want to continue to play an important part in the workforce, albeit in a manner that accommodates other aspects of their life such as childcare and study. Part-time work held strong appeal to female workers, with only 32 per cent of survey respondents indicating they would prefer a full-time role. Therefore, businesses that can offer flexible working conditions may find that they have their pick of talent.
We know that part-time work has always appealed to women because it provides the flexibility needed to balance work and family commitments. According to the Workplace Gender Equality Agency, women constitute 69 per cent of all part-time employees. So, it is incumbent on businesses that require reliable part-time workers to understand what is important to their female employees and then deliver it.
The new research findings are significant as with a lack of available talent, businesses can no longer assume that simply offering more money will attract female workers. Employers need to prioritise a flexible work environment to attract women, as they often undertake work alongside important life and family commitments.
Technology delivers flexibility and career pathways
Workforce management technology can enable businesses to provide the flexibility female workers are demanding and enhance their employee experience. Digital technology puts scheduling control in the hands of employees, where a user-friendly app on their mobile phones gives them autonomy to set their availability to work, swap shifts with their colleagues or friends easily, and bid on their preferred shifts.
53 per cent of Humanforce's survey respondents said they would like to see businesses adopt mobile apps that allow them to easily swap shifts to fit around family, social and study commitments. Forty-three per cent wanted access to mobile apps that provide the ability to view and manage work schedules on the go.
Traditionally, shift-based positions offered limited training and development opportunities, yet 42 per cent of respondents to the Humanforce survey said that training and support would be important when assessing whether a potential employer was attractive to them. Today, shift-based workers can access training programs easily and conveniently through workforce management apps.
These apps also help to improve employee engagement by providing multiple communication channels with managers, the ability to provide feedback, onboarding to support work tasks and better team collaboration.
Businesses are increasingly recognising that platitudes about supporting female workers are futile without action. Companies need to allow for flexibility if they hope to attract and retain an essential segment of the workforce. It is also important that organisations utilise technology to facilitate flexible working practices.
If employers are to attract and retain the best candidates in the current climate, they must understand how the world of work has shifted and priorities have changed, especially for the female workforce. Businesses can no longer assume that simply offering more money will attract female workers. Employers need to prioritise a flexible work environment to attract women, as they often undertake work alongside important life and family commitments.
For more information on how your workplace can attract and retain female deskless worker talent, please visit humanforce.com.
Methodology: Humanforce contracted Zoho Survey to survey 500 Australian female workers (part-time and casual worker respondents) about women in the workforce, with results published in January, 2023.