Office fitouts can drastically affect how your staff perform, a study has revealed.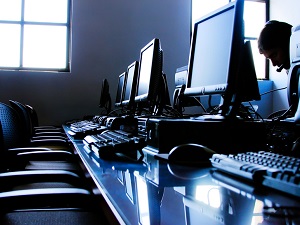 An office's fitout can play an important role in staff morale and retention, a study from Amicus Interiors has shown.
The study – which surveyed 349 Australian workers – found that 88% of respondents believe the fitout of the office has an impact on performance.
Separate areas for entertainment/relaxation were also found to be important, with close to 90% acknowledging their importance. Despite this, only half of those surveyed actually have such areas.
With many acknowledging the importance of fitouts, it seems Australia is on the right track. The vast majority (75%) of respondents said their current office has a positive influence on staff morale and retention, with 12% feeling it has a negative effect.
"Companies willing to challenge traditional fitout designs and go for something more original are really reaping the benefits. The survey results reaffirm how important it is for employees to work in an office that encourages a positive and vibrant attitude," Andrew Holder, CEO of Amicus Interiors Australia, said.
Last year,
HC reported on
the negative aspects of open plan offices. Research from Michigan State University revealed that while many workers feel comfortable ignoring a call or an email temporarily, co-workers are much harder to ignore. As such, this can result in more office distractions, leading to exhaustion, errors and stress.
Key findings
Other key findings Amicus Interiors' survey include:
Most offices are either small spaces (up to 200 sm) or large areas (over 1000 sm).
Melbourne was found to have the smallest offices, with Brisbane having the largest.

Within the next two years, 60% of Sydney and Brisbane respondents plan to stay put. Melbourne workers are more open to the idea of relocating.

Open plan and combination offices are the most popular, accounting for 90% of office layouts in Sydney, Melbourne and Brisbane.

Hot-desking is decreasing in popularity, with only one business in Sydney using the system.
What is your office fitout like? Do you feel it impacts your work?