Hub-and-spoke model and 15-minute cities in spotlight amid WFH surge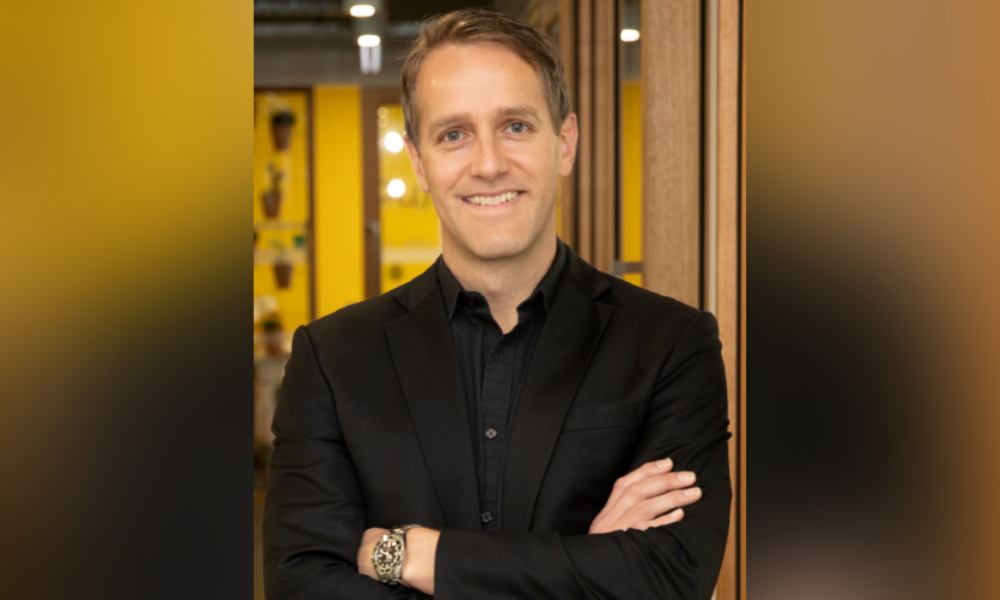 With hybrid working becoming a permanent way to work, most companies are re-evaluating their office space.
Deciding whether to move to a smaller space, get rid of the office totally, or utilise serviced offices, co-working spaces or virtual offices, is not an easy decision.
"Businesses of all sizes are moving to adopt a more flexible model, empowering their employees to work where they feel they can be their most productive," Damien Sheehan, IWG Country Head of Australia, said. "As a result, employers are moving away from traditional, expensive, and long-term leases to less fixed traditional spaces.
"Our research found that two-thirds of workers believe that being able to choose where they work means they can perform better. Organisations such as Atlassian, Airbnb, Spotify, and Automattic now offering a 'work from anywhere' option. I think it's important for businesses to ensure they're aligning their operations and benefits to employees' expectations and to the future of work."
Hub and spoke or 15-minute cities
The Property Council of Australia November 2022 data reveals that Sydney CBD office occupancy is only at 59%, while Melbourne is at 57% and Canberra at 52%.
"I believe employers do need an office in the city, but less space," Sheehan said. "Where a company had an office for 1,000 people previously, now they have one for 200-300 people and empower their teams to work closer to home."
This highlights the increase in adoption of the hub and spoke model, meaning downsizing their main office and using satellite offices or flexible workspaces closer to workers' homes, to meet business needs, he said.
"This trend is mirrored by the growing popularity of the 15-minute city, a sustainable planning concept in which work, home, shops, entertainment, education and healthcare are all within 15 minutes on foot or by bicycle from where we live."
Herd MSL research revealed that 85% of Gen Z workers (who are set to make up more than a quarter of the global workforce by 2025) want to be able to use an office close to home. Subsequently, 77% of workers said a place to work closer to home was a must-have for their next job move.
"Additionally, most employees aren't able to work from home for long periods of time, because of a lack of resources or productivity issues," Sheehan said.
The hybrid working model has a significant role here, he said, with hybrid found to increase productivity by 3-4% on average, according to Stanford economics professor Nicholas Bloom.
"We're seeing more companies prioritise productivity for their business, focusing on outcomes and employees meeting their KPIs, rather than simply on the hours they work. Work is something you do and not a place you go."
The Australian Tax Office (ATO) is revising the way remote workers can claim tax deductions for costs incurred when working from home.
'Many staff want to come back'
Global Workplace Analytics research found that the average employee saved approximately $14,500 a year by working at home. The average worker in Australia makes $60,223 per year, so staying home represents almost 25% of their salary.
HRD recently explored how to create a remote work policy.
But for some companies, keeping everyone in the office is vital to productivity, culture and re-igniting a sense of purpose.
"I think employers need to reconsider what staff actually want - rather than trying to create a home away from home or demanding people play ping pong to chill," Renae Smith, founder of The Atticism, said.
"Offices at spaces like Servcorp and WeWork have proven to be more expensive for a team like mine. We have six to seven staff working from the office Tuesday to Thursday. On Monday and Friday, the team are able to WFH and on Tuesday to Thursday, their hours are flexible. We did have full WFH available during the pandemic but we actually found that many of the staff wanted to come back to the office."
Smith said that every company has unique needs and depending upon the requirements for the services or products that they are producing, that will determine where people need to be and when.
"There's not much that can compensate for face-to-face time," she said. "An office space is great for meetings, brainstorming, and connecting with the team. Instead of a rigid structure, we made our own space flexible so people feel they can use it on work from home days, or not, and add a little flexibility to the start/finish hours."
What does your company need?