An employer who fails to accommodate an employee's breastfeeding needs could face a costly discrimination claim.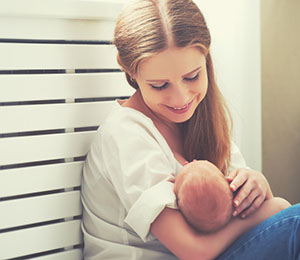 Employers who fail to create a breastfeeding friendly workplace could face costly discrimination claims.

Having a strong policy that clearly define the roles and responsibilities of the employer, managers and employees will ultimately help encourage a workplace culture that is supportive of breastfeeding at work and recognises this as an accepted part of work-life balance, says employment lawyer Patricia Ryan.

Ryan, Principal with The Workplace employment lawyers, says HR professionals must be aware of their legal obligations under the federal Sex Discrimination Act, which makes it unlawful to discriminate against a woman on the basis of breastfeeding, includes the act of expressing milk.

"It is unlawful to treat a woman less favourably because she is breastfeeding," Ryan says.

While the legislation makes it unlawful to discriminate on the grounds of breastfeeding, Ryan says it does not specify what specific actions employers must take.

Discrimination can range from co-workers making derogatory or offensive comments about breast milk stored in a work fridge to refusing an employee's request to take a break to breastfeed or express milk for their baby.

"Employers need to be aware of actions that could discriminate and inform employees," Ryan says.

Employers and HR professionals must be aware that any unreasonable refusal to make arrangements to assist an employee to breastfeed at work or accommodate an employee's breastfeeding needs may be unlawful, she says.

A common grey area for employers arises around shift work requirements, as while there is no absolute prohibition on asking a breastfeeding mother to do shift work, employers may be considered discriminatory if they unreasonable refuse to accomodate a request to change shifts, Ryan says.

"It would be discriminatory to require an employee who previously did certain shifts to change merely because they were breastfeeding or asked for some accommodation," Ryan says.

"Similarly, a requirement that all employees must work night shifts may be indirectly discriminatory because not all employees can meet the requirement," she says.

If an employee is employed in a shift work position which they cannot do because of breastfeeding, the employee would have the right to request flexible work, where the employer could only refuse on reasonable business grounds.

Ryan says HR professionals be aware of the legal risk of discrimination claims, which could result in damages and civil penalties, as well as the risk of losing good employees due to lack of workplace support.

Employers can best minimise their exposure to any legal risks by have strong policies and ensuring all staff are educated as to their obligations, she says.

Ryan's tip for HR professionals who need to update their policies, procedures and strategies in regards to breastfeeding at work include:

1. As with all types of workplace discrimination, employers need to have appropriate policies in place and train employees on those policies.
2. Let employees know that the employer is supportive of breastfeeding employees.
3. Employers should allow breaks to be taken at times to facilitate expressing of milk and not be rigid about break times (eg allow 30 mins for lunch instead of an hr plus 2 short breaks). Agreement could be reached as to additional time if needed – for example, unpaid or time could be made up. There is no obligation to provide additional paid breaks.
4. Employers should provide a clean, comfortable, hygienic space in the workplace to allow for breastfeeding (if baby can be brought to the mother) or expressing of milk and a safe place for milk storage. In very small offices, perhaps a shared space with other businesses in the building may work.
5. Be supportive – any solutions are in the scheme of things likely to be short term and minimally inconvenient if at all.