HR professionals take in insightful sessions on inclusive leadership, internal mobility, burnout and data-driven storytelling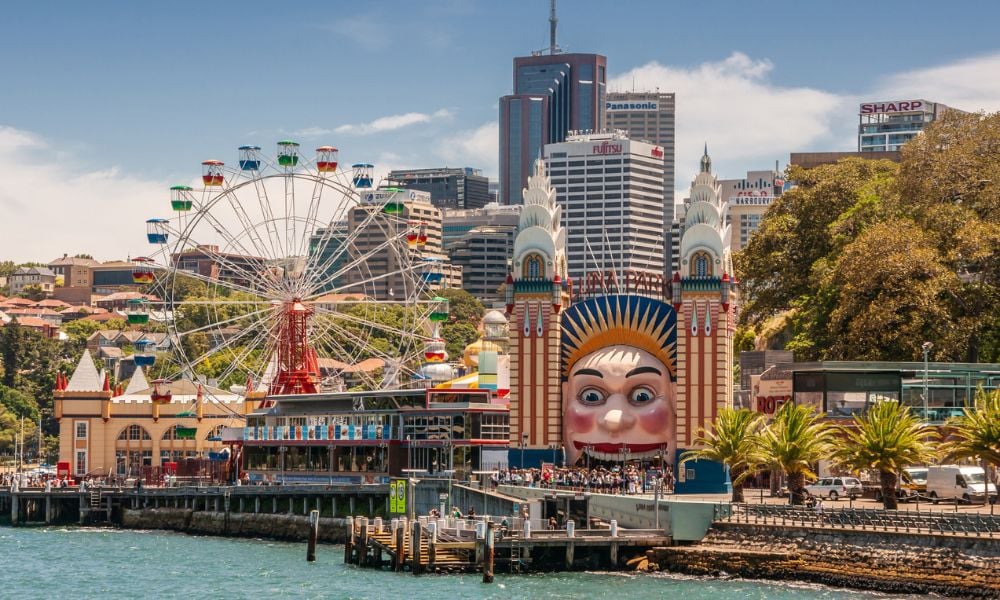 Day two of the National HR Summit Australia — presented by HRD with the support of event partners ELMO software and Remote — looked forward to the future. As attendees descended on Luna Park, Sydney, with the first day's lessons fresh in mind, there was enthusiasm to unlock new tools, levers and methods that could transform their team's potential.
Here's a roundup of the day's insights and takeaways:
Panel: How to foster inclusive leadership within an organisation: The first panel explored what steps a business could take to promote inclusive leadership, diversity, and equality. Panellists noted that it sometimes only takes one leader to step up and become an agent for positive change. They also stressed the need to identify one's biases to foster inclusivity.
The panel then explored how to bring the majority along the inclusivity journey, noting that it was important not to alienate or 'other' anyone when seeking to inform them. As explained by the panellists, inclusive leadership has to extend all the way through an organisation - with no person left behind.
Panellists included:
Karlie Cremin, Managing Director, DLPA
Dr Michelle Phipps, Chief People Officer, VetPartners
Melissa Sams, General Manager, People and Capability - Lifeline Direct, Lifeline
Jo Keiko Terasawa, APAC Head of Inclusion and Equity Program, Google
Panel: Developing and sustaining high-performing HR teams: The day's second panel outlined how they had fostered an environment of high-performance HR within their businesses. They agreed that high-performing individuals retained an ability to say no, focussing energy and attention on customers instead of busy work. The panel also noted that significant time and resources had to be dedicated by a business to change a team's performance.
The panellists agreed that all team members and leaders required humility and introspection to create a high-performance culture. They remarked that many employees speak of culture, but few actively participate in it. It was vital to have the desire to participate in open, honest, transparent conversations to promote a healthy company culture.
Panellists included:
Anne Das Gupta - Director of Talent, Head of Culture, Diversity, Total Rewards and Performance, Sydney Water
David Mollison, General Manager People Services, NRMA
Isa Notermans, Chief People Officer, Airtasker
Sarah Schmalz - Human Resources Director - ANZ, Kimberly-Clark
Data-driven storytelling in workforce analytics: Theis Hansen, Senior Strategic Workforce Planning Advisor, ANZ, spoke of how complex data and analytics solutions are only valuable for a business if they inform decision-making. He explained that his team's analysis, information breakdown and guidance could potentially identify capability gaps for the company's key roles over three to five years, focusing on areas of high impact.
Hansen also expanded on the utility of using data-driven storytelling to project different outcomes as variables changed - different 'what if' scenarios. He mentioned that companies should explore how consolidation and automation may be able to account for increasing workforce demand in future. Hansen affirmed that looking at internal employees with adjacent skills was also a solution worth exploring.
Case study: How Findex implemented an internal mobility strategy: Emma Taylor - Group Head of People and Strategy, Findex, enlightened the audience on Findex's journey towards improving Internal Talent Mobility (ITM). Addressing the challenges of speed-to-hire and retention, their data, reporting and listening strategies revealed that employees previously felt a lack of career progression at the company. Moreover, she found that external hiring resulted in a far higher expense to the business.
Taylor and the team set a target of 20% internal hires as part of the new ITM strategy, diverting resources and integrating the strategy with all practices across the business. Over recent reporting periods, they have exceeded that target. According to Taylor, KPIs are critical to accomplishing internal mobility goals.
Case Study: Navy mastery – transforming the Defence Force's workforce: Natalene Di Pietro, Deputy Director of Navy Workforce Transformation and Reform, Department of Defence, presented an in-depth case study exploring the extensive workforce futureproofing program currently underway for the Australian Navy. With a strong foundation of surveys, indexes and data, the organisation identified that the Naval hiring and retention methods of the past needed to be revised to cope with future demands.
Di Pietro and her team have identified system gaps using a cyclical approach. She noted an increasing reliance on highly skilled STEM employees but observed that flexible talent management and the internal redeployment of personnel could go some way to alleviate this pressure. Di Pietro highlighted the importance of targeting areas of an organisation that would have the most significant impact first, as well as workforce segments integral to the business.
Workshop: How to identify and deal with burnout: Charlotte Jameson, Wellbeing & Mindfulness Practitioner, Corporate Wellbeing Hub, delivered an insightful breakdown of the concept of burnout, a common diagnosis for employees in the modern business world. She outlined the three variables of burnout described by the World Health Organisation: exhaustion, cynicism and inefficiency. Ms Jameson remarked that there was a difference between a new or over-extended employee and a burnt-out one.
Jameson described how these factors play upon our fight-or-flight system over an extended time, with employees suffering the internal effects long the actual stressor has gone. She spoke of changing the chemistry for these employees with the tools of 'move, create, connection, sleep and imagination'.
Closing Keynote: Leading on the Edge: Rachel Robertson, Antarctic Expedition Leader, Leadership Expert and Author, closed the summit with an entertaining and enthralling keynote address detailing her experiences leading a diverse team through the Antarctic winter. She observed that the decision to take the role was driven by an urge to explore her full leadership capabilities and venture into the unknown.
"I would rather regret what I did, than regret what I didn't do," she said.
Robertson spoke of the concepts she developed over time to ensure a level of cooperation, collaboration and respect in the team despite the challenges. In particular, the notion of 'no triangles' (speaking to someone directly about issues) helped build an environment of truth-telling and innovation. Robertson remarked that what made a leader, especially in that environment, was ultimately defined by a person's actions.
"Leadership isn't a title; it's a behaviour," said Robertson.
It was a fantastic close to two informative and educational days interacting with some of the brightest minds in HR. Armed with new information, the attendees left with some of the necessary tools to take their organisation, and its employees, to brand-new heights.
See you next year!