Head of people and culture says 'wellbeing of our people is critical'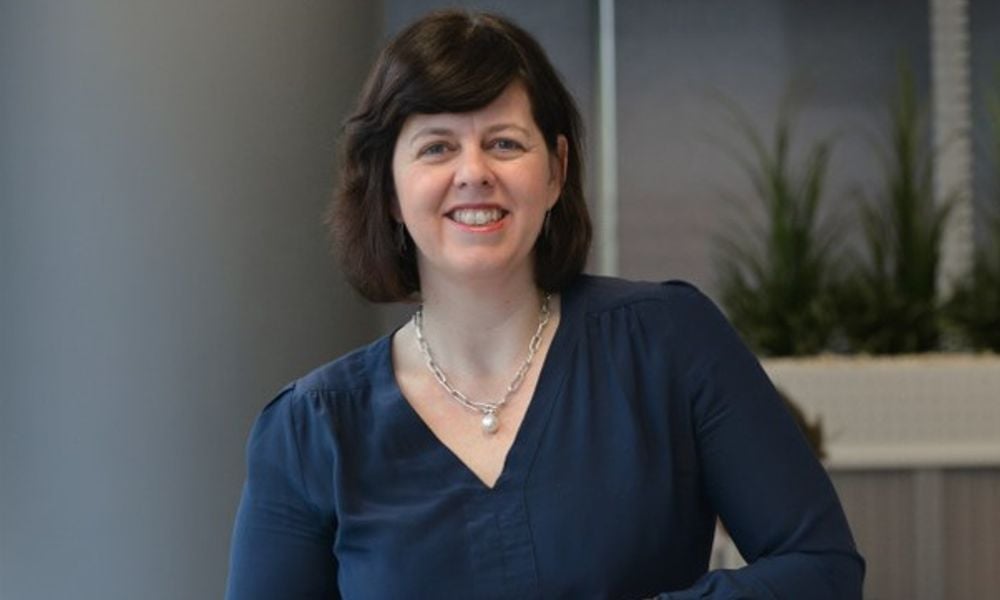 With a staff count in excess of 8,000, Catherine Walsh does not have a quiet day in the office.
The PwC Australia head of people and culture believes that challenges are now more ever-present than any time previous in Australia's work culture, with a particular focus being on the welfare of employees.
"The wellbeing of our people is critical now, but the focus will continue to grow, and we'll need to enhance the support provided," Walsh said. "Employees are increasingly looking to their employer to provide support in all aspects of their life - we'll need to continue to evolve our value proposition to meet these needs.
"After a period of national focus, we're emerging once again into an increasingly globalised world with the demand for skills requiring us to be creative in how we bring together the people we need to solve important problems. This is an exciting proposition as it builds on the experiences and quality work available to our people and the global skills, we have access to."
Review of people value proposition
As a result of the change in attitude and desires of employees not to sit in an office all day, every day, PwC undertook a comprehensive review of their 'People Value Proposition' and focused on the retention of staff.
"We adopted a four-key pillar approach which revolves around building great careers and development; creating a workplace where people belong and feel cared for, creating a great workplace environment and embracing flexibility while ensuring our people are rewarded and recognised appropriately," Walsh said.
The company has had an 'All Roles Flex' policy at PwC since August 2015, which enables staff to choose when and where they work.
"Flexible work at PwC focuses on measuring outputs - ensuring the job gets done - rather than hours at the desk. We're committed to sustaining an inclusive culture and a key part of that is supporting flexible working so all our people can achieve the work-life balance that is best for them," she said.
A different journey into HR
Walsh didn't enter human resources the typical way, but her background makes her position even stronger given the increased workplace legislation being pushed through by the current Commonwealth Government.
"I started my career as an employment lawyer," she said. "But after many fulfilling years in this fascinating area of law, I saw that I could have more impact and drive greater change in an organisation by being in human resources."
Walsh said she moved into a human resources role and never looked back.
"I'm grateful every day for my legal foundation, but the work that I've been involved in and the positive change that I've seen through people engagement and the importance of people strategy on business success has been challenging, complex and ultimately, extremely rewarding. Working in human resources is incredibly fulfilling. It's a cliché, but supporting people is the best."
The graduate conundrum
One of the biggest challenges facing mainstream employers is how to keep graduates for more than two years. Generation Y and Z are often looking for greener pastures even if they don't realise that is not the case.
Despite tough economic times on the horizon, the millennials are still in search of perceived better opportunities.
"Many candidates are applying to a number of different graduate programs, so the competition for top talent is fierce," Walsh said.
"We've focused on attracting and retaining top talent and supporting them to grow by delivering above and beyond on our graduate value proposition. We're determined to support our graduates to make a difference and have an impact on the issues that matter to them and to society's most challenging problems."
The people connection
For Walsh though it will always be the people connection that keeps her interested in working in human resources. It is the ability to listen, emphasise, reflect, and have an impact on someone's life that brings the ultimate rewards.
"We talk about people being the most important part of an organisation's success," she said.
"The only way we deliver top quality work to our clients is through our people. Leading the human resource function in a period of such extraordinary change is energising and fun because it's so impactful. Working each day to attract great people, retain them by building interesting purpose-driven careers and creating a work environment where they can thrive is deeply rewarding."