Pride in Diversity has released its list of top Australian 'LGBTI-friendly' employers. Can your company focus more on inclusion and diversity?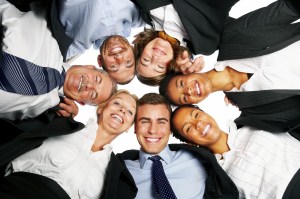 Pride in Diversity (PID) released its list of top Australian 'LGBTI (Lesbian, Gay, Bi, Trans and Intersex)-friendly' employers this month.
Just over 30 employers submitted to obtain a spot on the list, with Accenture Australia taking the top spot.
"We are extremely excited about the award, as it is a tangible demonstration of the commitment Accenture makes to inclusion and diversity," Russell Lath, LGBTI executive sponsor of Accenture Australia. "It is important that we all work towards providing a productive work environment for LGBTI employees and allies."
Diversity and acceptance of those from the LGBTI community is seen by Dawn Hough, director of PID, as the "new catch-cry for diversity initiative" in the workplace.
The top 10 are chosen by measuring a variety of factors, including employee engagement, the establishment of a culture that fosters awareness and acceptance, visibility, monitoring and policy.
By establishing a workplace culture that allows for LGBTI workers to "come-out at work", these employees will become more productive. "By bringing your 'authentic self' to work, you are contributing more to a cohesive and productive workplace," Lath stated.
"Young people are still very nervous about being themselves at work and expend an enormous amount of energy hiding who they are," Hough said. She explained that this is often in direct contrast with university life, which is a much more accepting and open environment.
Regardless of gender identity or sexual orientation, allowing employees to be themselves is a no-brainer for Hough when it comes to engagement and retention. "They say 'I can actually breathe here. Why would I leave this organisation to go and work for an organisation where I have to go into hiding again?'," she explained.