Employees with mental or physical disabilities are being victimized by archaic interview techniques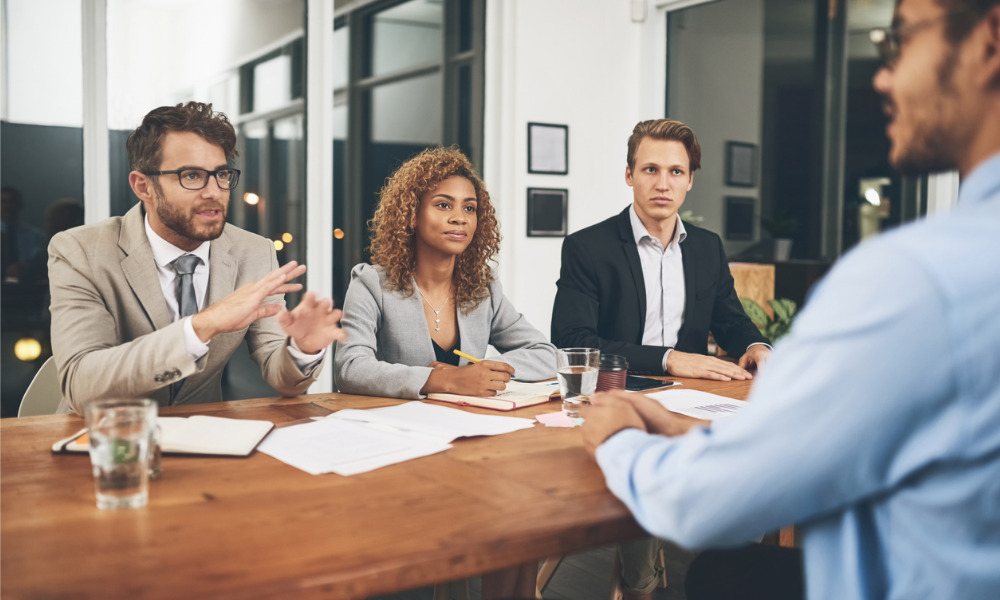 With the Great Resignation in full swing, HR leaders are interviewing more people than ever. And while it's an intrinsic part of the HR lifecycle, recruitment brings with it it's own specific set of challenges. Namely, a penchant for redundant or 'quirky' interview questions.
If you were an animal, what would you be?
Sing a song that best describes you.
How many basketballs can fit on a bus?
None of these situations give either the employer or the potential employee insight into their ability to perform well in the job on offer. However, the situation is even worse for people with disabilities – be it physical or mental – and is alienating potential amazing candidates.
"This outdated focus on past achievements drastically limits the opportunities for young people, particularly those with a disability, who may be early in their career or applying for their first job," Geoffrey Smith, CEO of Australian Spatial Analytics, said. "Especially in industries that are experiencing significant talent shortages, such as the data and technology sectors, the recruitment process should be updated to recognise what candidates are capable of, rather than how they are limited by what they have or haven't done in the past.
"Also, the more that employers, recruiters, and employment service providers can work around the interests and passions of an employee, the better the outcomes will be for everyone. Too often, people with a disability are shoehorned into roles they're not interested in, ultimately setting them up for failure in a new job and further adding to stereotypes that people with a disability are difficult to work with or keep as long-term employees. The most overlooked solution to getting more people with a disability engaged in the workforce is just asking people what they enjoy doing."
Smith has summed the situation very well. Too often employers try to fit someone into a role that suits their needs, but not the employee's needs or wants, and the situation doesn't end well for either party. For people with a disability, the situation is even harder. Employers often put them into the 'too hard basket' meaning that their opportunities are very limited.
"There is a clear stigma around hiring people with a disability, which stems from a fear of the unknown and a strong misunderstanding that the term 'disability' refers to people with very high needs that will cause major inconveniences for employers," Smith added.
"The reality is that many people with a disability need quite minor supports in the workplace and an inclusive approach to communication and socialising. In the case of coding tests, for example, a simple question such as 'Is there anything about this testing process that makes you feel uncomfortable?' could lead to a more constructive conversation and outcomes."
The bias is also inherent in the recruitment process as a recent survey revealed.
"Unfortunately, there is distinct unconscious bias across the human resource industry and corporate sector," Bianca Stern, general manager of All Things Equal, said. "A recent survey of over 500 managers and human resource professionals found that more than 50% never hired or worked with a person with disability and one in 10 admitted that they wouldn't want to hire people with disability in the future. This is despite many businesses currently facing a labour crisis, and many people with a disability being ready, willing and absolutely capable of working."
There is no excuse for companies not expanding their approach to recruiting outside their immediate comfortable network. Looking beyond the traditional methods will only avail employers to hidden talent that could be filling a need that they require.
"There is no excuse for employers taking a conceptual approach to the roles they're hiring for rather than a practical approach to assessing whether the job can be done by the candidate," Stern said.
"A common example is looking for a 'cultural fit' rather than looking at the practicalities of whether a candidate can complete a task. This is deeply problematic. For people with an intellectual disability, for example, they may not 'fit' into a workplace culture in the traditional sense because, in fact, they add a whole new level of creativity, productivity, or accuracy. These would be fantastic changes! Being just like everyone else is too often seen as the only way a candidate can succeed and add value, but it's time our business and human resource leaders woke up to how many opportunities are missed with this approach and how much greater their businesses could be when hiring someone from a marginalised community."