Inclusion is key to keeping Australia competitive, AISC official says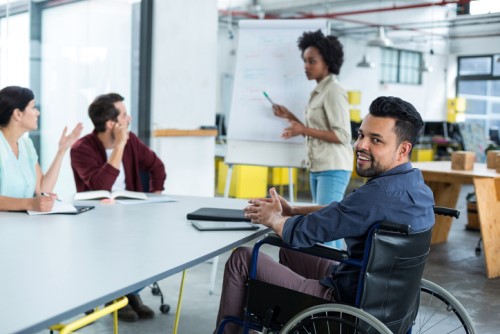 The Australian Industry and Skills Committee meeting has launched a project to help employers and educators include people with disability in work and vocational education and training.
"Although many employers are open to hiring people with disability, the reality is they are often not confident they have the right knowledge, understanding and capability to best support people with disability in their workplace," said Chair of the AISC, John Pollaers.
Students with disability make up only 4.3% of all students undertaking VET, and only around half of working age Australians with disability are in the labour force, compared to 83 per cent of those without disability.
"This new project aims to help people with disability get the training outcomes they need to transition to employment and will complement existing employment and inclusion programs," Pollaers said.
PwC
's Skills for Australia will study how the VET sector and industry can address poorer employment outcomes for people with disability.
It will develop core units of competency on disability related issues that can be used across a range of industries.
"The key to Australia's future competitiveness is to ensure we are creating an inclusive, flexible and capable workforce," Pollaers said.
It will also help break down barriers, to improve social and economic participation, Pollaers added.
CEO of PwC's Skills for Australia, Sara Caplan, said the project was the first time government and industry had come together to explore how development of training packages could increase the participation of people with disability in VET and the workplace.
"It's a great step forward for people with disability who want to get into the workforce and I congratulate the AISC for leading the way in this important area. We are thrilled to be involved in this initiative that will have such far-reaching benefits for the Australian workforce," she said.
The AISC has also established a sub-committee to drive other strategies to improve training; it will look at how the training system can complement other government and community activities to help people with disability transition to employment.
Related stories:
The type of inclusion that many employers overlook
A spotlight on inherent requirements