Research has shown that Australian workers – particularly the younger generation – feel that their employers are not doing enough to champion cultural diversity.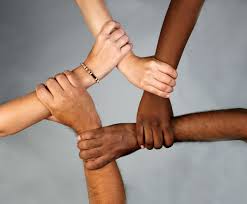 Almost one in four Australian workers believe their employers need to do more to actively promote cultural diversity in their workplace, new research has found.

The survey – A Taste of Harmony – had 1000 respondents, and showed that 77% of workplaces either have no diversity policy or have one in place that their employees are unaware of.

In spite of this, two-thirds of workers recognise the benefits of having a culturally diverse workforce.

Amongst the benefits cited by participants were a variety of perspectives and ideas and an increased understanding of different cultures.

The survey's findings showed that young Australians were particularly driven when it came to demanding more from their employers, with a third of workers under the age of 25 saying their employers should be working towards achieving a more culturally diverse workplace.

It was also found that women were 10% more likely to recognise the benefits of diversity in the workplace than their male colleagues.

Dissatisfaction with diversity was low, with just 7% believing their workforce was too diverse.

Alec Bashinsky, national partner of people and performance at Deloitte – winner of the Best Workplace Diversity and Inclusion (D&I) Strategy Award at the 2014 Australian HR Awards – spoke to HRD magazine about the company's diversity strategy.

"Through our recruitment programs and through graduate level and universities, is a greater proportion of people coming through from culturally diverse backgrounds," Bashinsky told HRD. "When we looked at our internal workforce and leadership, we realised we had no role models who were culturally diverse as such, particularly people from Asian cultures."

Around three years ago, Deloitte created a strategy to focus on cultural diversity.

"We set up a Diversity Council, which our CEO is the chair of, and the aim is to try and understand the culture element of our business," he explained. "Part of innovation is different viewpoints, different experiences and different ideas. We decided we needed to better understand our culturally diverse talent in order to build innovation."

"Diversity can include indigenous, disability, a whole range of factors, but we focus our Diversity and Inclusion strategy around three key criteria: one is out inspiring women, two is our inspiring culture and third is our LGBTI focus, branded as Globe," Bashinsky said.

He warned employers to remember that D&I strategies have to be a long-term commitment.

"As with many corporations, this is a journey," he added. "If we could solve these issues quickly, then we wouldn't be talking about it. It's important to role model diversity and inclusion; otherwise it just becomes a strategy like anything else."

"Lagging behind your own employees' expectations when it comes to cultural diversity is not sustainable for any business in this day and age, especially when there is such a wide range of benefits to be gained," said Anthea Hancocks, CEO of Scanlon Foundation. "Workplaces around Australia need to take a fresh look at how they engage with their employees when it comes to cultural diversity and celebrating it in the workplace."

Scanlon Foundation runs A Taste of Harmony, an event designed to promote the celebration of cultural diversity.

Although 63% of Australian workers said that their workplace was culturally diverse, the statistics varied between major cities. Employees in Perth were the most likely to work in a diverse workplace, with 78.8% of workers defining their workplace as culturally diverse. Sydney, Brisbane and Melbourne followed, with Adelaide, Darwin and Hobart falling behind. Just over a quarter of workers based in Hobart defined their workplace as culturally diverse.

A Taste of Harmony will run between March 16 and March 22.