Dharma Chandran explains how to get C-suite support for your DEI initiatives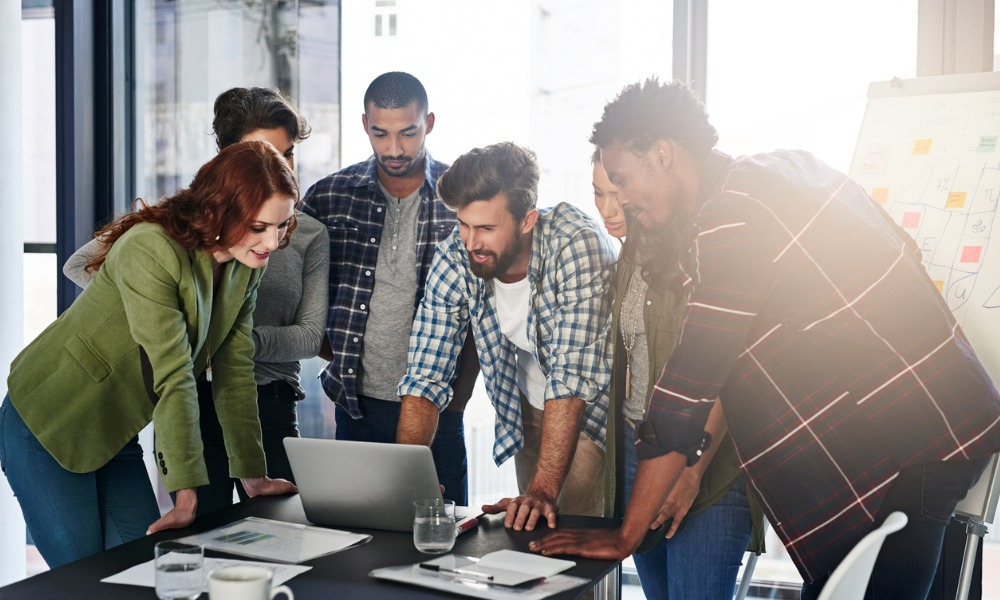 As the HR industry has evolved, the focus on diversity, equity, and inclusion (DEI) initiatives has never been brighter. In an interview with Kylie Spears on HRDTV, chief people officer at the Australian Broadcasting Corporation (ABC), Dharma Chandran shared insights into the organisation's ongoing efforts to foster a diverse, inclusive, and equitable workplace.
Chandran said: "The major change [in DEI] has been that it is no longer just focused on gender. We've expanded that concept of DEI to include other forms of diversity." He underscored the ABC's efforts to broaden its approach, adding: "The focus has shifted from just having demographic diversity to inclusiveness in the workforce, so that people of different types feel welcome and belong to the organisation."
The ABC's DEI program is heavily focused on this inclusivity concept. Chandran said: "ABC has made great strides over the last few years in increasing our diversity. But once you get that diversity into your organisation, it's important that everyone feels welcomed, everyone feels they can contribute equally and have the right opportunities to do so."
The ABC's DEI plan places a particular emphasis on the Indigenous Languages Program, which not only acknowledges the indigenous lands from which ABC broadcasts but also emphasises the importance of educating employees about the rich tapestry of indigenous languages.
Watch the full video on HRDTV here.
Highlighting that it takes a higher level of skill in your leadership team to manage and leverage diverse teams, Chandran said: "You need to, while you're increasing the diversity, also improve the quality of your leadership and your capability to do that."
"We've found it is crucial to provide our leaders with the right capability training and on the job development, as well as an understanding of different cultures, how they communicate, how they might act, where they come from in terms of backgrounds and how that can influence the way they perform." he said.
Gaining C-suite buy-in: A crucial step
Securing buy-in for DEI initiatives from the C-suite or board level can often be a hurdle for HR practitioners. Chandran offered three arguments HR practitioners can use to convince a board or executive team that DEI is a crucial topic.
"The first is there's a plethora of research that shows a strong correlation between more diverse teams, and the performance of the organisation, whether it's financial or any other metrics. So that's quite clear, it improves performance," he said.
While that may be the most "athletic and focused" reason, Chandran says there are other social equity reasons that organisations should consider.
"If your society is made up of multiple races, people with different abilities and disabilities, indigenous and many other forms of diversity, including gender, these are social societal needs [and] and you would want your workforce as far as possible to reflect that," said Chandra.
Chandran said the third reason he learned from his own experience as a culturally diverse C-Suite member.
"Just the fact that you have some diversity on executive teams and boards inspires the next generation of people to try for it, and hopefully get the opportunity as well," he said. "I've had a lot of people talk to me about how the fact that I've got this role has inspired them; that there's opportunities for people who are of non-Anglo-Celtic background to aspire to senior roles in larger Australian institutions."
The top-down approach
Once you've secured executive buy-in, Sharma says, "it's a matter of then convincing the middle managers and others in the organisation of the importance of it. If you go in that way, top down, but also meet in the middle if you like, then your DEI plan will be successful."
Dharma believes there is a need for HR teams to go beyond the data. "The focus in most organisations is on metrics. Those demographic analysis tend to make you focus on recruitment and retention, which is important, but what it doesn't help you focus on is how their experience is once they come into the organisation."
"My big lesson is that if you focus heavily on diversity, but don't focus enough on the inclusion and belonging piece, then your retention suffers, but also your employee experience measures, and engagement measures can suffer. So doing both, one closely followed by the other is important and the biggest lesson I've learned in the space."
Watch the full video on HRDTV here.