McAfee's global HR leader Chatelle Lynch talks to HRD about rising to the top in a male-dominated industry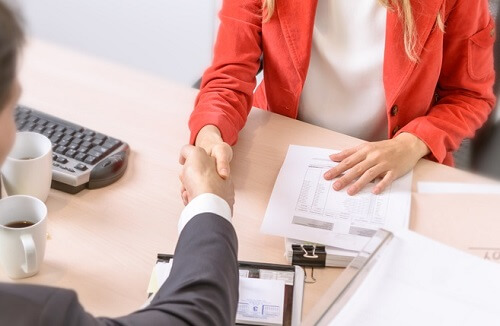 Using the maxim that HR professionals in 2018 must be business leaders first and HR professionals second, McAfee's senior vice president and CHRO, Chatelle Lynch, has built her career around not just knowing her organisation inside, but also "knowing the numbers".
Starting her career as a compensation specialist, she has found that data provides a different level of credibility when she's dealing with other data-driven individuals. Numbers cut through and 'talk' to other professionals, she suggests.
"Using that data to help explain why HR decisions are made has been invaluable," she told HRD. "That's the language these other professionals speak, so my belief is HR should also speak that language.
"For example, when you're trying to hire quickly in a very dynamic and competitive market where there is already a shortage of talent and where people are already under pressure to meet numbers and get roles filled quickly, you want to help people understand that this is not just an HR program designed to slow down what they need to do. Showing them the bigger picture with data is critical.
"It provides great insights into so many areas."
Melbourne-born but now Texas-based, Lynch has been a long-standing employee of cybersecurity firm McAfee.
She joined the company in 2005 and worked her way up to global head of HR in 2015. Today she leads the HR function at McAfee for 7,500 employees in 50 countries.
During her career at McAfee, Lynch has been involved in various M&As and also a major divestiture – all the while being a working mother to five children. She is a strong advocate for supporting the growth, empowerment and success of women in what remains a male-dominated industry.
Lynch shares her career tips for female leaders with HRD:
Build your brand. "I found early on that I wanted to be known for a brand. What was my brand going to be? What I found worked for me was delivering on commitments and ensuring that I would go one step further than what I was asked. For example, if a colleague asked for something, I wouldn't look for someone else to do it; I would do it myself."
Learn from setbacks. "I moved to the US not really knowing anyone. I didn't know anyone at McAfee. I literally worked my way up to the top job in HR through many trials and tribulations, but I did it by working through setbacks and not letting them define me."
Back yourself. "Sometimes I think women don't own their success as much as they should. I don't think all women are like that, but when I interact with women and they receive a compliment, for example, they will often shut it down. Whereas I've been in similar situations with men, and they will totally own it. So while I'm very conscious of remaining humble thanks to my background and how I was raised, I make sure I own my successes. Also, make sure you market your successes as an organisation as well. I made sure I invested in an HR comms team. We need our employees to know the value HR brings to them, because it ultimately impacts the culture and the working environment."
Related stories: