We've kept Aussie women waiting for 50 years for pay equity and the time to change that is now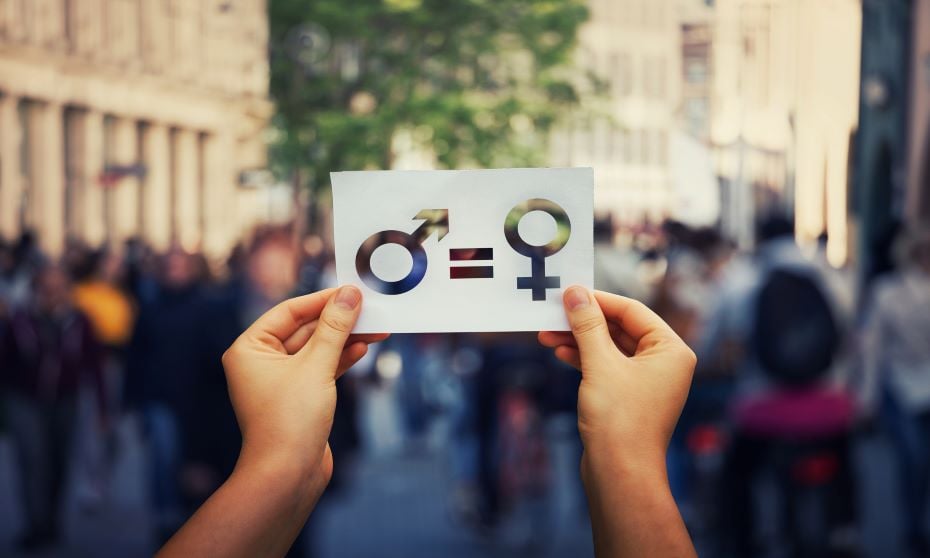 In 2019, women need to work an extra 49 days in Australia to earn the same as men. However, new research shows that the gender pay gap could be almost halved by 2025 through public policy interventions.

The "Closing the Gender Pay Gap" report launched by the Chifley Research Centre models the public policy interventions that would have the greatest impact on closing the gender pay gap in the shortest possible time:
Unequal opportunity principally through increased transparency measures which address discrimination (conscious and unconscious bias) at work via people, policies and procedures
Horizontal segregation principally through addressing underpayment of women in feminised industries (social, health and education)
Unpaid work, namely child caring responsibilities on women through addressing the value of what is typically thought to be "women's work" and the role of males as carers.
Chifley Research Centre's Executive Director Brett Gale, said 50 years on from the landmark "equal pay for equal work" decision, the fact is that in Australia, we haven't tackled gender pay equity not because it's too hard but because it's been too easy to get away with doing the bare minimum.

"We've kept Australian women waiting for 50 years for pay equity and the time to change that is now," said Gale.

"What's clear from the research is that picking off individual initiatives will not lead to the necessary step change to boost individual women's economic security and Australia's overall economic productivity and wellbeing."

Gale added that greater transparency so that employers can no longer hide the truth of their gender pay gap is needed including public release of gender pay data for all organisations
With more than 100 employees, a ban on pay secrecy clauses in employee contracts and removal of any adverse action to employees who disclose wages or salary.

"We need wholesale changes to the Fair Work Act including the introduction of pay equity as a specific objective along with a set of principles that better recognise the ways in which the work done in female dominated industries has been traditionally undervalued," said Gale.

"We need to reduce the impact of disadvantage imposed by unpaid care work through changes to the paid parental leave scheme to increase the total number of shared parental leave on a 'use it or lose it' basis. We need further changes to the childcare rebate."

Gale said that last but not least, guidelines should be set for both Government procurement processes and access to government funding so that if you don't meet the new gender pay requirements you can't tender for government jobs and lose your government funded support.

With a combination of these policy changes, Australia can accelerate closing the gender pay gap by approximately double over the next seven years modelling undertaken by Pricewaterhouse Coopers for the report shows.

"Not only is achieving gender equality the right thing to do, it is the economically most sensible thing to do," Gale said.

"Successive Intergenerational Reports have highlighted the importance of higher women's workforce participation to improving Australia's productivity and prosperity, and to reducing the fiscal pressures associated with providing welfare support to an ageing population. "
Australia stands to gain an extra $25 billion (or an additional 1% GDP) with an additional 6% of women in the workforce.

"While Australia has proudly achieved equity in education, women do not benefit from the opportunities unlocked by education in the same way that men do."
This inequity is evidenced early in a career through graduate salaries – male graduates earn approximately $1000 more (up to $5000 more in some industries) than female graduates across every field of study.
Over time, differences in wages, career progression and opportunity widen. With women earning less than men over a lifetime, women also retire with less than men ($96,000 compared to $166,000)."

"Unfortunately, traditional conventions about women's work and men's work still shape how people participate in Australia's economy."
READ MORE: Gender balance and the role of workplace tech
This is reflected in the industries in which women work (health and social care and education) versus the industries where men work (construction, engineering and mining). Women also continue to pick up the bulk of unpaid domestic work – approximately 64% of their average weekly working time on unpaid care work compared to 36% for men.

"Our research shows that the collective impact of all the proposed policies would reduce the gender pay gap by 12.8% from 28.7% to 15.9% by 2025 compared to current rate of reduction of 3.7% over the past 5 years as projected by current estimates."