Senior corporate and government leaders are refocusing on gender reporting.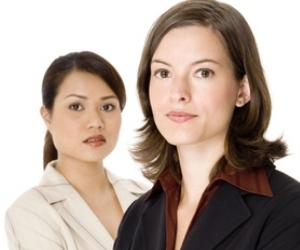 A group of high-ranking corporate and government leaders have joined with the Male Champions of Change (MCC) to devise a new framework for transparency in the reporting of women advancing in the workplace.
The framework comes as a response to the calls from a number of organisations – including Chief Executive Women (CEW) and Financial Services Institute of Australasia (FINSIA) – to improve the transparency of measurement in Australia.
The changes, which will be implemented for the next reporting period, will result in:
The clear definition of each level of management

The reporting of targets and progress on the representation of women through an organisation's website or annual reports

Ensuring the CEO's performance evaluation considers these targets

Participants include Ian Narev of Commonwealth Bank, Andrew Stevens of IBM Australia and New Zealand, and Grant O'Brien of Woolworths Ltd.
"Improving the representation of women in leadership is a business priority. It stands to reason that reporting standards, accountability and evaluation processes should reflect this in the same way as other business objectives such as revenue and profit growth, customer satisfaction or safety," a statement from the MCC said.
The MCC was established in 2010 by Elizabeth Broderick, the sex discrimination commissioner, and is a coalition of male business leaders set to improve women's representation and leadership in Australian business.
The MCC feel that while some organisations may have better representation of women than others, all can benefit from adopting this framework.
"While some businesses – including those within the MCC group – are more advanced than others, we believe that well-managed companies should be setting, tracking and assessing performance against targets for the advancement of women at all levels," the MCC said.