New figures from the ABS show real improvement in pay equity, while the government pushes for more progress in this area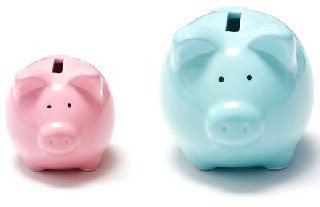 The average weekly earnings gender pay gap for fulltime employees in Australia has narrowed to 16.2% according to data released by the Australian Bureau of Statistics. This is a decrease of 1.7% from a year ago.
While this data was encouraging, Employment Minister
Michaelia Cash
said that more work was required to further narrow the gap.
"Given that less than two years ago the gender pay gap was 18.5%, these figures demonstrate significant progress," she said.
"Despite the positive data, the gender pay gap remains too high. The government is getting on with the job of implementing a policy agenda to deliver greater female workforce participation and importantly, encourage participation in male-dominated industries which are traditionally higher paying jobs."
On average, men working fulltime earned around $1,600 per week while women earned $1,350. Between May 2015 and May 2016, weekly earnings for women and men grew by 3.4% and 1.3% respectively.
Senator Cash said the government would work to close this gap further by:
Encouraging more women to get into the STEM fields through the National Innovation and Science Agenda
Working with the Workplace Gender Equality Agency to shine a light on pay equity
Allowing women to train and build their careers through the UnitingCare network
From the latest figures, it is obvious employers are acting to rectify this problem and that this action is producing real results, Senator Cash said.
"To see these encouraging results continue we all need to maintain our attention on improving gender equality and that applies to government, employers and individuals – ensuring we achieve true gender equality will require a concerted and lasting commitment from everyone."
Related stories:
CHROs lead the way in gender parity
Is the Australian HR profession a "pink ghetto"?
Unravelling the gender equality paradox