Can the investment banking industry stay relevant in the era of Silicon Valley?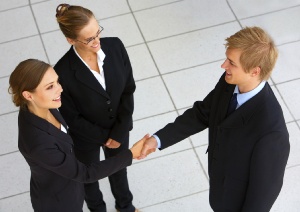 HC
has
reported previously
on the differing priorities between generations, and Gen Y's position as a group motivated by not only a work/life balance, but also a search for meaning and purpose.
This has been cited by experts as part of the attraction of Silicon Valley. Tech companies are known to provide extensive perks for their staff, as well as generating products that influence the way others live their lives.
This shift has resulted in Wall Street banks moving towards a more accommodating and employee-friendly HR structure. Following the tragic death of 21-year-old Moritz Erhardt, an intern at The Bank of America Merill Lynch (BAML) last year, the organisation has told their staff to take four days off a month,
The New York Times
reported.
Other investment banks have made similar changes. Goldman Sachs created a 'junior banker task force', which recommended their analysts take off weekends whenever they can, and JPMorgan Chase has announced plans to increase staff to help spread out the workload for their juniors.
However, will a few weekends off here and there be enough to drive talented graduates back from a career in tech?
"It's a generational shift," Russell W. Ladson Jr., a former analyst at BAML, told
The New York Times
. "Does it really make sense for me to do something I really don't love and don't really care about, working 90 hours a week? It really doesn't make sense. Banks are starting to realise that."
Moreover, the issue of attracting and retaining Gen Y may go further than a need for purpose and a desire for time off.
Barry Thomas, director of Cook Medical Asia Pacific, told
HC
that many organisations must realise the academic leanings of Gen Y. This can cause problems due to the confidence developed from a strong academic record, which may not translate into perfect results in a corporate environment.
"There are some young people who have hit the wall. You've got to be there to catch them and encourage them to go forward," he explained. They almost lose faith in themselves because for so long they've thought 'I got all sevens in University, how come I'm not successful when I join an organisation?' We've got to help them with that."
Have you found it difficult to attract young talent to your organisation? How have you combatted this?