Max Andreaus, general manager of CareTrac, outlines how a new era of corporate fitness programs is helping employees stay in shape.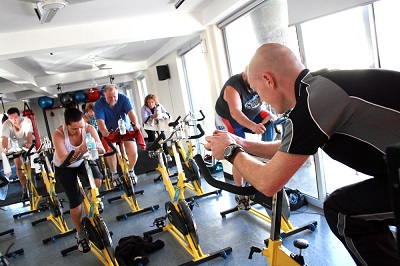 Max Andreaus, general manager of CareTrac, outlines how a new era of corporate fitness programs is helping employees stay in shape.
Companies are usually so focused on business outcomes that HR managers are often faced with a real challenge when taking care of their greatest assets: their employees.
However, as awareness of the interrelationship between health and external environmental issues has increased, there has been mounting pressure on businesses to act responsibly. Now, more than ever, consumers, potential employees and related businesses across supply chains are aligning with those organisations that share their values.
The cost of poor health
Larger employers are finding it increasingly difficult to ignore volumes of research evaluating the costs surrounding employee health.
Corporate health programs and the like can be complex, costly and require specialised skills to set up and manage. For these reasons and more there is a new type of role to support HR, usually known as the wellness manager.
Twelve years ago, when my organisation was operating corporate health programs, we kept running into the same stumbling blocks. While the simplest, most effective means of tangibly improving workers' health was getting them physically active, there was no easy way of opening those doors. Physical activity significantly reduces the rates of injury and absenteeism, and increases employee productivity and engagement. There are also proven benefits of greater staff retention rates and job satisfaction, not to mention a plethora of employee benefits as well.
In fact, we found it so challenging to find a solution that we ended up concentrating all efforts on corporate fitness alone. Traditional methods were difficult to implement and not a great fit for many reasons. For instance, it often meant employers needed to directly manage deals with gyms and offer equitable advantage to all workers across multiple work sites and separately for different types of centres.
A new era of corporate health
Fortunately, corporate fitness has drastically changed since then. Today, an HR manager need only invest 10 minutes to sign up with
CareTrac
for employees to begin attending hundreds of fitness facilities across the country the following day. Their employer need not even bear cost, liability or back-office work. Family members can also join, further enhancing their overall quality of life and productivity at work.
Because the new era of corporate fitness is not well known or understood, many employers are still putting off what is no longer a challenge of the past. There is no real reason to delay this immediate benefit, regardless of a more complex program that may follow.
Some organisations opt to install in-house gyms. These not only come at great set-up and maintenance cost but are riddled with liability and OH&S issues. Later on, they discover that workers generally prefer to cross the road to attend a gym because it gives them a feeling of not being at work. It also means they can exercise with their partners or friends after hours and closer to home.
One additional advantage of a premium corporate fitness solution is that members across all work sites can attain unlimited access to a variety of activity types, such as tennis, squash, yoga, indoor climbing, gym, pool, classes, or whatever they enjoy, regardless of their location or work hours.
What is CareTrac?
We are a national network of quality-assured health and fitness centres that provide employees and their families with flexible, convenient and cost-effective access where they need it.
Available options
Employer-pays
Our Pay-As-You-Go model can be up to four or five times cheaper than standard gym memberships. You only pay for actual usage, are protected by monthly capping, and are provided with comprehensive reporting.

Employee pays-pays
Employees can sign up at one low rate under direct debit for unlimited access to our entire network. This option creates no costs, liabilities or back-office work for your business.

For further information, phone 1300 4 CARETRAC or visit CareTrac