The Telstra job cuts yesterday may be a sign of things to come, reports say. How can your organisation avoid similar drastic action?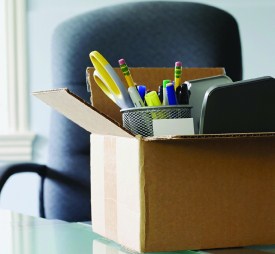 Yesterday, Telstra announced the cutting of 1100 jobs as part of a large re-structure, with indications that more are to come.
Most of the cuts are expected to stem from Telstra Operations – the unit which handles construction, design and operation of Telstra's networks, The Sydney Morning Herald (SMH) reported.
"I would say probably every year we will get a little bit smaller," Brendon Riley, COO of Telstra, told Fairfax Radio in Melbourne today.
The shift away from land/fixed-line telephones, as well as Minister Malcolm Turnbull's alteration to the NBN plan, are seen as reasons for the cuts, which have been branded by The Communications Union as a 'knee jerk reaction'.
These cuts demonstrate the need for organisations to take action in times of changing industries and shrinking revenue.
While cutting costs may be the first port of call for many, and may be necessary if a business is in survival mode, organisations may wish to invest in a more HR-centric approach to either avoid job cutting, or maintain the morale of retained employees if cutting is an absolute necessity.
Speaking to HC recently, Nicholas Barnett, CEO of InSync Surveys, suggested there are steps that can be taken to boost revenue in low growth or no growth periods – and it all begins with HR.
Known as the Profitable Growth Cycle, Barnett explained that by ensuring employees are clear on organisational vision and are well engaged, their productivity and enthusiasm when dealing with clients or customers will improve. In turn, this will result in greater profits and thereby increased revenue.
The five drivers of this Profitable Growth Cycle are:
Driver 1: Employee empowerment & support
HR must communicate clear direction and expectations for employees, helping to develop and support them, which will lead into…
Driver 2: Employee engagement & retention
Employees are now more motivated and focused. They are likely to stay with an organisation and apply discretionary effort, which will lead into drivers 3 and 4…
Driver 3: Customer focus & engagement
Engaged and longer-serving employees will build stronger relationships with clients and customers, ensuring that robust systems are implemented to meet their needs. This leads into drivers 4 and 5…
Driver 4: Productivity & innovation
When employees are retained for longer, recruitment and induction costs are dropped. This enables competitive pricing and innovation.
Driver 5: Customer loyalty & advocacy
Keeping existing customers and clients will result in the spreading of the brand and new clients and customers, meaning a growing revenue base. This will bolster profits, which can then be fed back into empowering employees and repeating the cycle.
The Profitable Growth Cycle and what it means for your organisation will be further analysed in the November issue of our hard-copy magazine, HR Director.