Restructuring is a stressful reality in modern business, so what can HR do to help their organisation and its workforce during these times?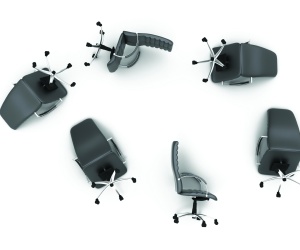 Five years ago, it wasn't uncommon for one to walk into Video Ezy or Blockbuster to rent a film. Now, the movie rental industry is all but dead, with digital downloads mainstream, and On Demand streaming services such as Hulu and Netflix knocking on Australia's door.
Fully aware of their own mortality, video rental companies have redefined themselves as online retail outlets, altering their business model.
Restructures to remain relevant are not uncommon, and are often a make-or-break for many companies. As all HR professionals know, how a company's workforce is handled during a restructure can ultimately result in survival or extinction.
"Plenty of companies are doing this right now. The question is will they actually survive or not," Michel McQueen, author of
The 'New' Rules of Engagement
, told
HC
.
McQueen referred to
IBM
's restructure in the 1990s, which followed the arrival of CEO Louis Gerstner. He began a restructure of the organisation, which stripped the company of many sectors and functions, as well as removing bureaucracy. McQueen admits that the move wasn't without its own pains.
"It was unpopular but if they hadn't done it, IBM would have died a very slow death," he stated.
A primary problem that HR will face during a business restructure is the loss of staff,
and the ensuring 'survivor guilt' for those left behind
.
If staff must be let go, organisations must spend some time grieving, but cannot focus on it.
"
The broad principle is to be more excited about where you are going than apologetic about where you have been," McQueen stated. "There is a time and place to acknowledge this, but get to the point where the grieving period is over and acknowledge you are leaving behind the past and moving forward."
Bridget Beattie, general manager, Right Management, told
HC
that supporting departing employees through outplacement services and providing them with skills to help them find work will help boost the morale of remaining employees.
"
It helps people inside the organisation say 'Gee, it is a shame that it happened, but at least they did it well'," she said.
Once the dust has settled on the painful process of stripping the organisation back, HR must look towards finding the appropriate staff for the organisation's new incarnation. HR professionals remaining at the company following a restructure may now be in unfamiliar territory – the new company model may need some tweaks, as well as a new breed of employee that they are unfamiliar with.
McQueen stressed the importance of hiring those who are 'different' during or following a restructure. Fitting the company's model and culture should perhaps be avoided to try to find candidates with unique perspectives and backgrounds. HR should also focus on and actively work against their unconscious bias. Restructures are a great time to finally embrace diversity, for example.
Finally, McQueen cited the 'employee switch' initiative that Google and Procter & Gamble practice, which involves exchanging employees for a few months. This process can bring a fresh perspective into an organisation, as 'the way things are done around here' is not engrained in them. The result is often the challenging of business practices that have become common-place, revealing both the less obvious weaknesses in the organisation but also a fresh way forward.
Have you gone through a restructure? What was your role in it, and how did you manage your staff – old and new – during the change?