With Australians staring down above average layoffs in the future, one expert discusses the benefits of redeployment.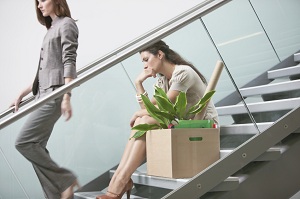 Australians expect above average layoffs leading into Q1 2014 at a higher rate than the global average.
The Manpower Employment Outlook Survey for Q4 2013 has revealed that 13% of Australian employers are expecting higher than average layoffs leading into next year, compared to the APAC average of 6% and a global average of 5%. The survey interviewed 21,031 employers in 41 countries and territories including 1500 Australians.
Conversely, Australia also ranked higher in executing redeployment, with 28% of Australian employers believing their organisation is 'very effective' at redeploying employees, compared to 20% of APAC and 22% globally.
This focus on redeployment is a good sign for Bridget Beattie, general manager Australia & New Zealand at Right Management.
"Considering how you can redeploy staff makes a lot of sense, and not just because it's a legal requirement," Beattie said. "Redeployment keeps valuable 'corporate memory' in the organisation and reduces remuneration and recruitment costs. Moreover, it's the right thing to do as a good corporate citizen."
In addition, Beattie told HC that redeployment reduces the amount of training and onboarding required, as the employee will already be aware of how the organisation functions. "The first thing you are learning is how do you do things around here? How does it work? Where are the networks? The actual doing of the job is not the hard bit."
Due to the redeployed employee already being familiar with the culture of the organisation and the output expected, any training can be focused completely on the technical aspects of their new position.
When attempting redeployment, Beattie suggested employers examine available positions across the organisation. They must then look beyond an employee's CV and experience and examine their skills and potential. Employers should think about 'teachable fit' and break away from the traditional mindset of finding a candidate that is a 100% match for a position, as much of what is missing can be taught.
"You have to go counter-intuitive and say 'How can I fill this job based on the talent already in this business and how can I take a slightly creative view on that?"," she explained.