More and more Australian workers are jumping on the fitness bandwagon. Here's how HR can tap into the fitness craze to boost productivity and engagement in the office.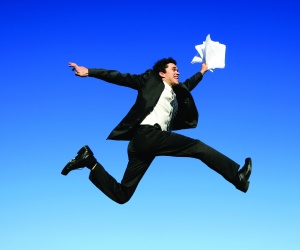 Australians are become more aware of the benefits of an active lifestyle. A survey conducted by the Australian Fitness & Health Expo last year asked 1000 Australians why they exercise, with 93% agreeing or strongly agreeing they exercise to become happier with how they feel, demonstrating a better understanding of how healthy food and exercise can increase one's health, not just make them look good.
In addition, greater health can increase a worker's ability to deal with the stresses and demands they are likely to face at work.
"An unfit employee is more likely to be less productive and engaged than the fit and health co-worker seated next to him," Shaun Krenz, manager of Australian Fitness & Health Expo, said.
However, Krenz acknowledges that incorporating exercise into an organisation is not something HR is often versed in, and time constraints can make this difficult.
Key HR takeaways
To move towards a healthier and happier workplace, the Australian Fitness & Health Expo recommended the following steps for HR:
Incorporate small exercise devices. Advances in exercise technologies have allowed tools to become much more compact, taking up as little room as another couch or pot plant. These can perhaps be integrated into the office décor without becoming obtrusive or costly.

Promote healthy thinking. As has been discussed by HC before, creating a culture in which employees feel not only comfortable but encouraged to step away from their desks is crucial. Policies can even be introduced to force workaholics to move about at regular intervals.

Bring in a fitness consultant. A short course for staff with personal trainers or fitness instructors can provide the motivation and knowledge needed for an organisation to autonomously build a fitness regime.

Subsidies for gym membership. As a benefit, HR can look at providing staff with subsidies for gym membership, boot camp programs, etc. This means HR does not have to deal directly with incorporating exercise, but can still contribute to their employee's health and wellbeing.
Do you have a fitness initiative at work? Has it made a difference?