Want to beat the Great Resignation? Try implementing some of these benefits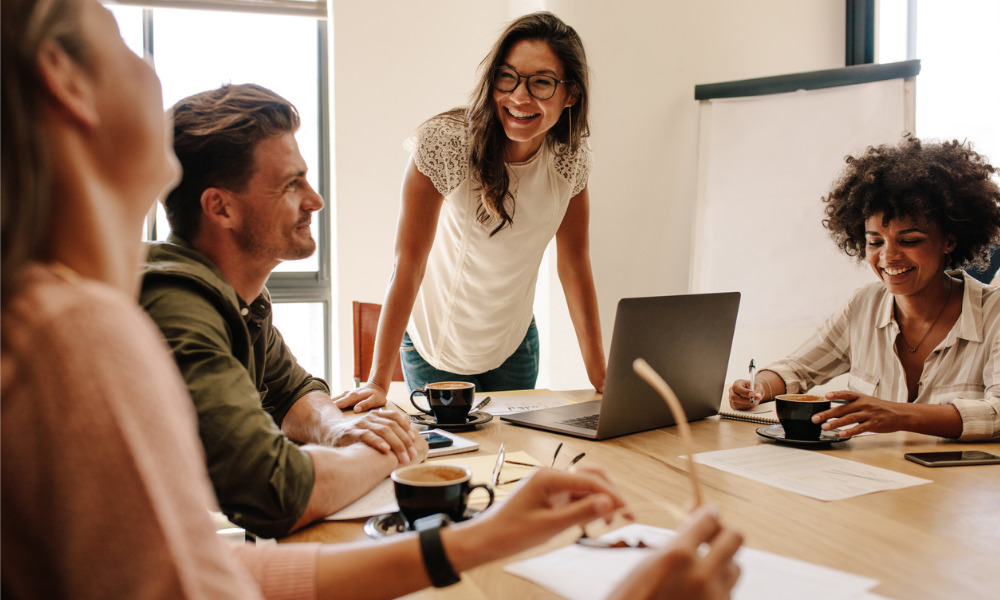 As 2022 gets into full swing disgruntled employees are looking at their future employment options with some considering just basking in the wilderness for a while until the ideal opportunity pops up.
But for many employers a simple employee benefit can make the difference between someone voluntary walking out the door or committing to the company for the foreseeable future.
Financial incentives
"We have in place an incentive scheme which incorporates the entire team," Anesley Clarke, founder and CEO of B2C Furniture, told HRD. "It is paid twice a year and it's a percentage of revenue. The entire process is transparent, simple and since it includes the entire team it has great engagement. Each employee understands that they need each other's corporations to achieve the desired outcomes.
"Since the incentive is paid twice a year in June and December we find that we have high employee retention throughout the year. In addition, the incentive is set to be lucrative and achievable so employees are incentivized to stay with the business and reap the rewards."
Clarke states that the policy was established to reward every single employee, to show them that they are all valued and are essential to the business.
"Building the right culture is critical to success of any business," Clarke added. "We have installed values of respect, loyalty, kindness, honesty, and love at the heart of our business and each employee is educated on these values from day one of their employment. This has led to a wonderful team sprit filled with love for one another. It has also led to employees having high job satisfaction and staying with the business for the long run."
Handing out shares
Another option to encourage employees to remain loyal is to hand equity in the company. While every business may not be in a position to do this, a start-up certainly can, meaning every member of staff has a personal and financial incentive to stay invested.
"I offer loyal employees equity in the company," Avi Efrat, founder and director of Fantastic Framing, said. "This ensures great staff loyalty and willingness to go above and beyond their normal daily duties."
Fantastic Framing helps to connect the work of creatives with their customers, providing an end-to-end service that removes the logistical challenges that many artists, photographers and online galleries face.

Fantastic Framing custom-makes frames to suit any aesthetic, but also manage the delivery and installation of the artwork. They can even help customers source art from our extensive network of partners.
"I wanted to empower his staff to take responsibility and act as if they are the owners when talking to clients and customers," Efrat added. "It has created a fantastic culture of staff who go above and beyond for customers and clients, and who see each other as belonging to a strong community."
Fantastic Framing also has days out for employees with activities such as skydiving, team dinners and the opportunity to drive luxury cars.
Free car wash
Of course, simple car offers such as an extra day's holiday per year, a day or two to undertake volunteering or even a voucher of some value to your favourite department store can make an employee grateful. At Liquid Infusion, they decided to take a pragmatic approach.
"Our company offers free car wash and polish once a week," Ben Neumann, managing director, Liquid Infusion Mobile Bar Service, said. "Driving to work and back, being in the suburbs, is a big deal for staff which is usually an area ignored by companies. It has played a big factor in employee retention because this is something meaningful to staff."
Neumann believes that by consulting employees on what they want, not what management want, it goes a long way to understanding the needs and concerns of your staff.
"It started with a casual talk in the office that often veered towards comparing the drive into work, annoying traffic situation and pretty much everything car related," Neumann added. "It has created a culture of mutual support and caring for on another, staff are happier and retention is at an all-time high."
Other benefits Neumann has bestowed on staff is unlimited leave with no question asked, massages, gift vouchers and spin the wheel prizes at work.
An honest chat
One unique method of retaining staff is telling the company history.
While this might not seem to provide any special personal benefit, it helps employees understand the purpose and vision of the founder thereby adding an emotional connection to the company's history.
"Heart to Heart CEO inductions are a good way to welcome new starters and be honest and open with them right at the start," Joseph Assad, People & Culture Manager at Afea Care Services, said. "Our CEO and founder Esha Oberoi received feedback that employees felt inspired and deeper connected to our mission."
Before implementing Heart to Heart, attrition of new starters at Afea Care Services was 41%. After implementing the Heart to Heart, attrition dropped to 7%.
"We know we have a strong culture, but we wanted to come up with a clearer definition for it," Assad added. "This year, we developed The Afean Way, distilling what sets us apart from other organisations in nine principles that characterise and define the way we operate, behave and think. We've developed a culture of empowerment that puts emphasis on good mental health and having fun! We extend this empowering culture to our community."