Ensuring travellers get to and from their destinations as smoothly as possible takes a huge effort – and ultimately comes down to the deft management of a vast array of employees. Iain Hopkins steps behind the scenes to see how HR operates at Australia's busiest airport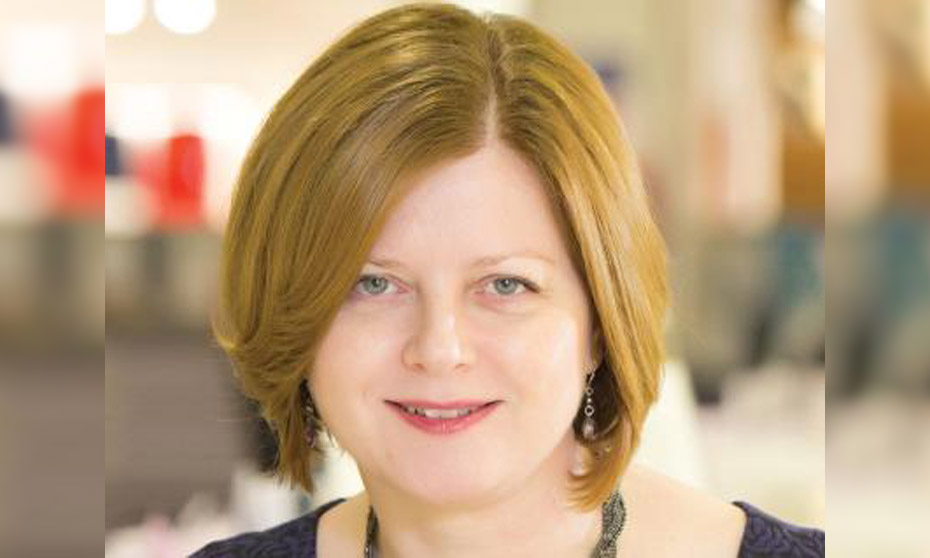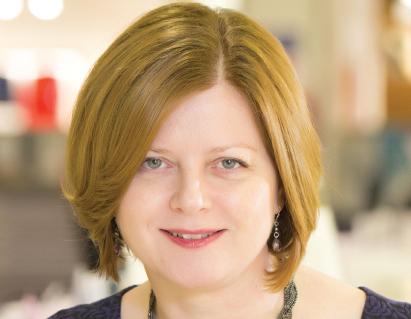 Ensuring travellers get to and from their destinations as smoothly as possible takes a huge effort – and ultimately comes down to the deft management of a vast array of employees. Iain Hopkins steps behind the scenes to see how HR operates at Australia's busiest airport
There's something about an airport that gets people excited. Perhaps it's the promise of flying off to distant shores and leaving behind our humdrum everyday lives. When I arrive to meet Sarah Rodgers, general manager, people & performance, at Sydney Airport, I get that same feeling – even though my feet will remain steadfastly on the ground. I ponder whether that perception of an airport as being an exciting place to be, day in day out, is accurate.
"People want to work here," says Rodgers. "Sydney Airport is such an icon – when we recruit we get an overwhelming number of applicants. The average tenure in our operational areas is over 14 years, so people obviously love working here. Basically, people just love being at an airport; it's exciting, it's dynamic, and there's always something happening."
It could also be said that Rodgers herself has had an exciting, dynamic career. Prior to her current role she had a long career in a separate corporate sphere and also spent a number of years running her own consultancy business. Both experiences have shaped and influenced her subsequent view of HR.
ROAD TO NOW
Somewhat unusually for an HR professional, Rodgers spent the early part of her career in an unrelated field: finance. She held a number of senior finance roles in companies such as KPMG, Telstra, IBM, Lend Lease, Citibank, and, finally, Westpac.
It was Westpac that gave Rodgers the support she needed to make a career switch. "They made it very easy for me to move across. The one thing I discovered was that when you hold a senior role – whether it's finance, HR, marketing or sales – there are transferable skills. Management capability, understanding the business you support, commercial acumen, communications, engagement – all of those skills are essential in any senior role."
While she concedes that there are highly technical aspects of HR, Rodgers says if one has a willingness to understand and learn about the processes behind the technical areas, as well as a passion for people, a career switch is not as difficult as it might first appear.
"I'm not afraid to stick my hand up and try something new," she says. "If someone said to me six years ago, before I moved into HR, that I'd be responsible for negotiating an enterprise agreement, I'd say, 'Don't be ridiculous'. And yet I have; and yes it was daunting, but I surrounded myself with people who were technical experts, brought myself up the curve on what was required, and worked with those people to deliver an outcome."
When Rodgers later moved into a consulting role and set up her own business, Sarah Rodgers Coaching, she was again stepping into the unknown. She struggled initially with selling and promoting herself and working as a team of one, but quickly built a client base who were keen to benefit from her skills as a coach. In time, her practice expanded into leadership development, team building and change management.
Rodgers took two key lessons from her consulting experience. Firstly, she says the most important quality a consultant can have is to listen to what the client needs. Rather than trying to pitch a solution off the shelf, she took time to understand the problem and develop customised approaches to resolving it. Rodgers applies the same approach in her in-house
HR role. "It's helped my ability to understand and get to the heart of an issue quickly," she says.
Secondly, she treats all decisions about financial investments as if her own money is involved: "Am I happy with the ROI of a particular initiative? Am I comfortable it's a good investment or good use of company funds? As an accountant and senior finance professional I took my fiduciary responsibilities very seriously. That's carried over to my HR roles," she says.
HR AT SYDNEY AIRPORT
The people & performance team at Sydney Airport consists of six people, including Rodgers. While that may seem like a small team for such a large entity, in reality they are servicing just 370 employees. The remaining 28,000 people who work at the airport are employed across 800 different businesses.
A FOCUS ON – AND PASSION FOR – L&D
Prior to Rodgers' appointment, there was little in the way of structured L&D programs at the organisation. The leadership team spent time analysing the types of skills required across the organisation, and the L&D program was borne out of those discussions. The program is multifaceted. Firstly, an in-house management training program was created. This is mandatory for anyone who manages staff.
Secondly, a robust safety essentials program was developed to continue the airport's exceptional safety record and keep on top of changes to WHS legislation.
Then a range of tailored programs were developed to improve communication and presentation skills. Sydney Airport partnered with external service providers, including NIDA, to deliver these. "The program is run by actors; they spend time working on voice and pitch and engagement. They also help build confidence and provide techniques to soothe nerves."
Finally, short training sessions called 'People Bites' were introduced in partnership with an external provider, covering areas like managing conflict, working in a team, managing up, how to communicate more effectively, how to give feedback – "practical things that help people feel more confident in going about their jobs", Rodgers says.
L&D AND CHANGE
The L&D program has had a more far-reaching impact than merely keeping employee skills sharp: it has also formed a central pillar of Sydney Airport's change management strategy.
When Sydney Airport CEO Kerrie Mather started in her role several weeks before Rodgers in 2011, she identified that a cultural shift needed to occur. "Kerrie's vision was to create a more customer-focused organisation and one that was closely engaged with our stakeholders," says Rodgers.
In Rodgers' experience, change comes down to two essentials: communicating and articulating a vision of where you want to be; and training people to get to where you want to be.
"We've made some pretty bold statements around how we want to be perceived and where we want to go," she says. "The leadership team developed a vision statement for Sydney Airport, which we launched internally and externally in September of 2011. We supplemented that with a refresh of the company's values. I had the opportunity to run 38 workshops over a period of four weeks. Every staff member attended one of these sessions, and it enabled me to articulate the vision for Sydney Airport and say, 'This is our stake in the ground; this is how we want people to experience working with us, and this is how we want people to view us'."
From there, the L&D program was designed to equip employees with the skills to drive the change. "We want to see people being more customerfocused ... more aligned to stakeholders and better able to manage their interactions with a wide range of stakeholders," Rodgers says.
Three years into the change journey, results are encouraging. There's been an uptick in customer orientation and a significant improvement in stakeholder engagement. Communication and cross-team collaboration has also improved. "It's easy when you sit at leadership level to know what's going on and what the intentions are, but I think it's challenging when you're at the coal face, to keep in touch with what the company's agenda is," concedes Rodgers.
To stress the importance of the culture change, a new performance measurement system was implemented earlier this year, which for the first time includes a qualitative assessment of performance that measures 'how' people do their jobs rather than just the outcomes they generate.
TOP PRIORITIES
Rodgers says the challenges she faces are no different to those of countless other organisations – with a focus on ensuring the right people are in the right roles and equipped with the right skills – but this is made doubly difficult by the complex nature of the Sydney Airport business.
To ensure staff are equipped to meet the changing needs of a dynamic business, Rodgers will soon be commencing work on the 2015 L&D calendar.
"I'm looking at where we're at, taking stock of what we've done, speaking to the leadership team, listening to the feedback from staff and working out what skills we need going forward to ensure we continue to be successful," she says.
"There's still plenty more to do, but we've achieved a lot in a short space of time. And my team is up to the challenge. When I ran my own business I wasn't part of a team; I wasn't part of something bigger. Here I am part of something bigger and I love it."
IN HER OWN WORDS...

Where do you see the HR profession heading in the future?

"Most HR roles are all about change. No matter what company you join ... what stage of maturity the company is in, in order to continue to drive revenue, grow a business, meet customer expectations, and please stakeholders, change is a necessary ingredient. You might go into an HR role thinking there's no change agenda – there is. It's just a matter of whether it's a clearly articulated change agenda or whether it's more subtle. HR professionals need to continue to be relevant, and that's about understanding the business drivers and creating people strategies and initiatives that support business growth."

This feature is from HRD's September issue. Grab a copy now to read more!