With a deep understanding of people, Vijay Kashyap, HR director Asia Pacific at Campari Australia, knew from a young age that the HR industry was his calling. He chats with Cameron Edmond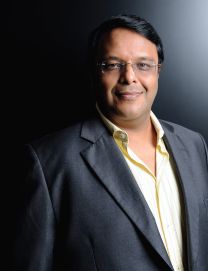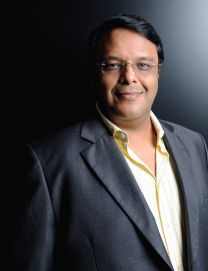 With a deep understanding of people, Vijay Kashyap, HR director Asia Pacific at Campari Australia, knew from a young age that the HR industry was his calling. He chats with Cameron Edmond
HRD: How did you first get into HR and what attracted you to it?
Vijay Kashyap:
I played team sports from school right up to my Masters and found that I naturally gravitated towards being the HR manager for the team – the vice-captain. I was the guy who got individual players to see the big picture, provided solutions when there was conflict and helped the captain rally the team towards winning the tournament.
I also found that doing this kept me at the top of my game as a person, so over time I looked for opportunities that would help me convert this into a profession. So when I enrolled for business school, specialising in HR was a no-brainer.
HRD: Your work at Shoppers Stop involved HR operations across different companies. Did each company have a different culture?
VK
: Shoppers Stop was the first department store chain in India that expanded into hypermarkets and bookstores. My mission was to make this conglomerate a Hewitt Employer of Choice, but each of these segments had a different culture, and so I realised a big HR lesson: cultures can be different, but if the glue that binds them is a common value system, you can build a highly engaged workplace.
We were ranked 46th overall in the Hewitt Best Employers list and fourth in retail while I was there, so the lesson did have its benefits.
HRD: Campari prides itself on transparency – for example, the company publishes financial results on its website. Is this transparency carried into the HR function?
VK:
At Campari we believe that transparency is the bedrock of engagement and that every employee has the right to all information that impacts him or her. The HR response has been to make all information available on the intranet and to institutionalise different communication forums as part of our DNA.
HRD: What HR initiative are you most proud of in your career and why?
VK:
I think the set-up of Campari Australia in 2009 would be right at the top. The business was set up in the middle of the GFC when good people with jobs were just holding on. We were a challenger company and were greeted with cynicism and disbelief. The leadership team assembled was unanimous in their vision of "Building lifestyle brands and people with passion". This meant the people piece became central to the business strategy.
At the end of the day, Campari Australia pays salaries that are at market median, and is 20% the size of the biggest player in our industry. But we have low attrition levels and very high employee engagement scores. Besides that, we run a profitable business and enjoy great equity with our trade partners. Need I say more?
HRD: What is your number one HR challenge at Campari at the moment? How are you overcoming it?
VK:
Succession planning. Seventy per cent of our key management have been in their roles since the company started four years ago. We address this issue of growth and enrichment through overseas projects and opportunities, job rotation and job enrichment. We also ensure that any exit is used as an opportunity to grow talent from within. As a result, by the start of 2014, 40% of our key managers would have received some variety through one of the mentioned initiatives.
HRD: Finish this sentence: The thing I love most about HR is...
VK: I
t is the only business function where you cannot be successful if you are not a good role model for the organisation's values and ways of working. I love it because it spurs me on to be that – a poster boy for the Campari values of passion, integrity, pragmatism and performance orientation.
HRD: The thing I dislike the most about HR is...
VK:
What I like least in HR is the employee relations aspect of the job, such as EBAs and disciplinary issues. Luckily, in a highly engaged culture like the one at Campari, this isn't a significant part of the job.
HRD: What has been your favourite job?
VK:
Hard to pick a favourite but Campari and
Unilever
would both be at the top. Cin-Cin!
HRD: What is the best piece of advice you have received?
VK:
"Do a job that you love and you will never have to work a single day". By this definition, I have been without a job for the better part of 20 years!