From studying Shakespeare to driving signifi cant change initiatives in some of Australia's most iconic organisations, Anne Heyes has drawn on her rich career and life experience to guide the Australian Red Cross Blood Service and its 3,800 employees through a complex transformation project. She takes stock with HRD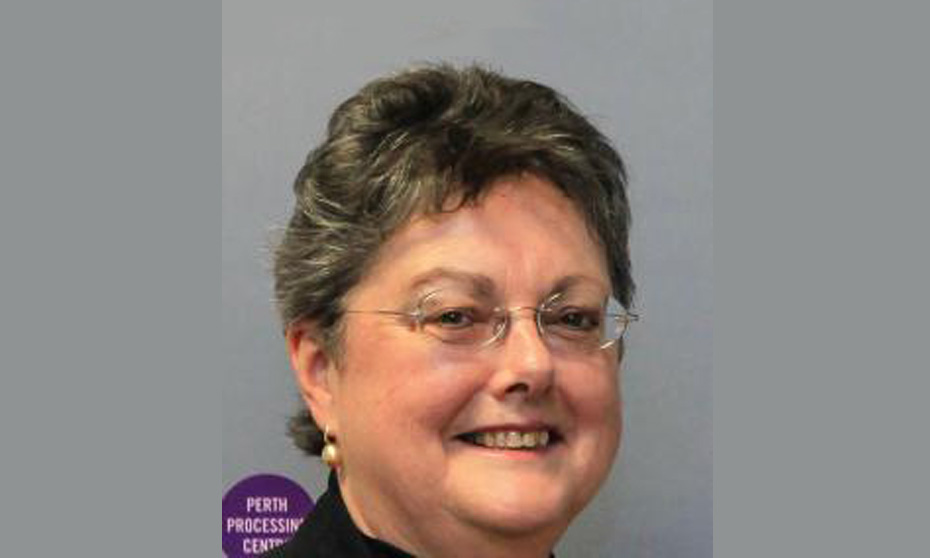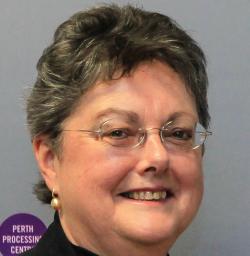 From studying Shakespeare to driving signifi cant change initiatives in some of Australia's most iconic organisations, Anne Heyes has drawn on her rich career and life experience to guide the Australian Red Cross Blood Service and its 3,800 employees through a complex transformation project. She takes stock with HRD
HR Director: How did you first enter the HR profession?
Anne Heyes: It was totally accidental. I was planning to be a professor of English literature at Oxford University. That was my career goal. I was doing my master's in English lit and studying the complete works of Shakespeare, but I needed money to support my study. I applied for a job with the public sector and was placed into the payroll area of Telecom. My boss thought I was a bit wasted there and talked to the training and development team who ran the graduate program. I was accepted into the program and that exposed me to the operations of the whole organisation. I quickly realised that I could always pursue my love of English lit as a hobby. I switched to a master's of commerce and kept climbing the ladder in HR.
HRD: You've been involved in large-scale change initiatives, including the mergers of Myer/Grace Bros and Westpac/Bank of Melbourne. What would be your number one tip for other HR professionals undertaking a change assignment?
AH: The best way to approach major organisational change is to separate out the business-as-usual functioning from the transition planning. I think it's very hard for people when they're distracted by the urgent, reactive stuff to lift their head out of the daytoday to think creatively and innovatively about what's possible for the future. By separate out, I mean having your business-as-usual people doing what they're doing, and then having a transition planning team. That team needs to comprise some people who have deep knowledge of the business, as well as those with limited knowledge but who may bring their experience from other organisations to bear – but it always needs to be rooted in the reality of deep expertise around the business and how it works.
I think that way you get a quicker transition because you can ensure that everything is ready to switch over on your planned cut-over date, without having any detrimental impact on either the day-to-day functioning of the organisation or compromising the planning you're doing for the future.
HRD: You've been at the Australian Red Cross Blood Service for 10 years in your current capacity as executive director, human resources. The organisation is also undergoing change – what's happening?
AH: In the post-HIV era and following a period of greater understanding of the importance of protecting the nation's blood supply, the government decided we needed a national organisation. Eight different entities needed to merge. All of them were a bit different in terms of the level of investment they had previously had, their technology, the processes, the employment arrangements, the training, even the products that were offered.
We've had to implement national systems to drive efficiency through standardisation. We've reviewed all the work and roles of almost everyone in the organisation and redefined them so we can drive efficiency, putting in place national systems and frameworks. We found there were a lot of savings to be gained by examining the differences between the eight entities, identifying best practice, and replicating that best practice across the nation.
ANNE HEYES CAREER TIMELINE
Qualifications
1986–1988
University of New South Wales
Master's of Commerce,
UNSW
(Psychology, Industrial Relations, Marketing, Organisational Behaviour)
1986–1988
University of Sydney
BA Hons, English Literature, Psychology
Work summary
1982–1985
Telecommunications Australia
Training & development manager
1987–1989
Overseas Telecommunications Commission
GM, employee development
1989–1995
Myer Grace Bros
GM, HR planning
1998–2002
Bank of Melbourne
HR director
2002–2004
Victorian Workcover Authority
HR director
2004–present
The Australian Red Cross Blood Service
Executive director
human resources

HRD: What's been the biggest challenge for HR in terms of this change?
AH: A few things. We went through everything in the organisation, from clarifying definitions of roles, to re-engineering processes and redesigning organisational structures. Each of those areas has had significant ripple effects. Once we standardised job roles, for example, it was easier to implement standardised recruitment processes.
When we looked at training, we found that in different states they might take 30 days to train someone compared to 10 days in another state – but when we examined the quality and effectiveness of that training, the cheaper, quicker training was better. Why waste time and money when we don't need to?
I started off with over 50 industrial agreements, and we've been rationalising that to get commonality and standard clauses to simplify and drive equity across the organisation, but also make it easier for payroll to process. That's been complicated and time-consuming.
It's been a huge project, but we're now very close to having completed all the major surgery on the organisation.
HRD: Can you outline why people join your organisation, and secondly, how you have emphasised this as a 'hook' in your employment branding?
AH: People are attracted to our organisation and stay because of our mission. It's a compelling mission because we contribute to saving lives. Often people are motivated because they've had an incident with family or friends where a loved one has been saved because of the generosity of our amazing donors who come in and donate their blood. We then test it, manufacture it and distribute it. People find that a very compelling proposition – it gives a lot of meaning to their day-to-day work.
However, it's a two-edged sword. We've had some past employees who may have joined because they were attracted to the mission, who identified with a not-for-profit organisation and embraced our humanitarian values. However, they might not necessarily have understood our need to operate along the same lines as a for-profit organisation. We actually think it's even more important that we be efficient and use every dollar well to improve the supply of safe, high-quality blood at the lowest cost. Our product is bought by government, and there are scarce dollars in the health system. Every dollar we save can go back into that health system. We need to use the same disciplines as any commercial organisation, and sometimes we need to make difficult decisions, including downsizing and, unfortunately, redundancies.
It's been a sensitive message to get across in our employment branding, but we don't want people to join our organisation and misunderstand what we're offering. We offer a meaningful career which will present continuous challenges and ongoing professional development, but our commitment to humanitarianism does not mean we shy away from constantly driving continuous improvement.
We have our Employee Value Proposition on our website and it has attracted increasing interest from prospective employees as well as current staff. [Take a look at donateblood.com.au/careers.]
HRD: What is the biggest HR-related challenge you are currently facing, and how are you navigating this challenge?
AH: In every organisation I've worked in, it's been similar: convincing line managers that it is their responsibility to manage people. HR does not manage the people for them. We obviously try to support them in that by giving them as much guidance as possible, developing good strategies, good tools and systems, and developing them to increase their capabilities to manage people. But it's a continual challenge, particularly in organisations like ours with a lot of technical experts, including doctors, nurses and scientists, where people management skills have not been their primary training.
HRD: What are you most proud of in your career?
AH: The change I've contributed to here at the Red Cross Blood Service, which I believe is a truly sustainable change that will have a lasting impact on the organisation. I feel as if I've been very fortunate in the trajectory of my career. I've now worked at all levels of government – local, state and federal – and in a number of large corporate commercial organisations. Now I've arrived at the right time in my career to help an organisation with such a compelling mission, and I'm fortunately in a position where I can use all that experience in a meaningful way.
DID YOU KNOW?

The Australian Red Cross Blood Service is owned by the Australian Red Cross. While the two are different organisations, one is an aid-based humanitarian organisation and the other is involved in the collection, testing, manufacture and distribution of blood – they both share common DNA. Both entities share a common mission and shared values reflecting the power of humanity to make positive change.

HRD: Finish this sentence: What I love most about HR is...
AH: …the whole-of-organisation impact you can have.
HRD: And the flipside to that: What I dislike most about HR is...
AH: …line managers trying to avoid their responsibility to manage their own people.
HRD: What's the best piece of advice you have ever received?
AH: I attended the retirement function of a colleague who had been a people manager responsible for 20,000 people. At that event, he said something that really resonated with me. He said his job was to make hard decisions but to implement them kindly. In my experience, when undertaking organisational change, people do understand the need for change. Even though they might not like it or agree with those decisions, they can at least understand and accept it. What they can't understand or accept, and nor should they, is when organisations do it with a lack of respect.
This feature is from HRD's September issue. Grab a copy now to read more!