From lawyer to HR director, Salmat's head of people and culture, Geoffrey Court, talks of his tumultuous time at Ansett and of the importance of keeping the focus on people. He spends five minutes with Cameron Edmond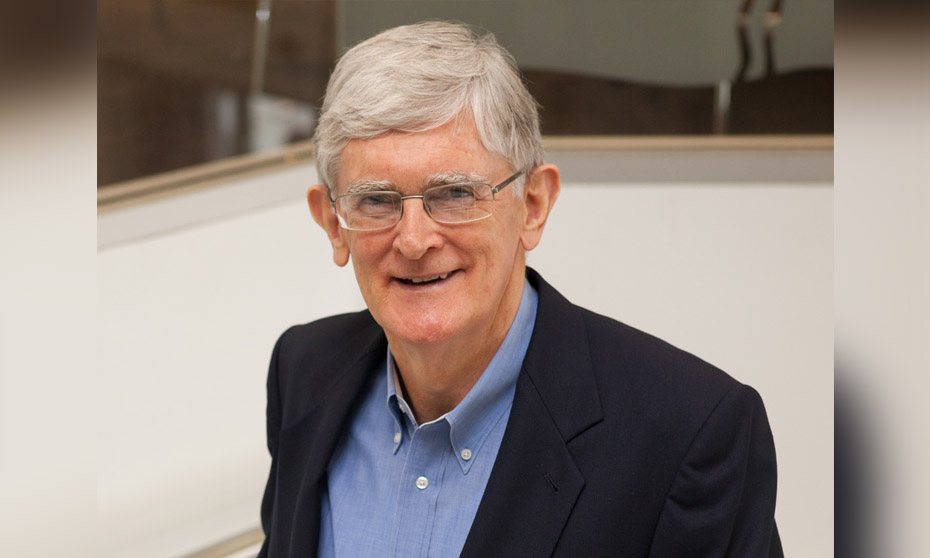 From lawyer to HR director, Salmat's head of people and culture, Geoffrey Court, talks of his tumultuous time at Ansett and of the importance of keeping the focus on people. He spends five minutes with Cameron Edmond
HRD: How did you get into the HR field?
Geoffrey Court: My background is not HR; by training I'm a lawyer. But it was the growth of the role within Ansett which probably sent me in the direction of HR. One of the roles I ended up with in Ansett was the state manager in Western Australia. I found, as did all the state managers, that 50% of our time was spent on people matters, and you weren't achieving the goals of your job unless you were concentrating and spending a lot of time on the people matters. It was a customer service organisation and the concentration on people was important.
HRD: You had a long tenure at Ansett. Were you there when it went out of business?
GC: I wasn't there at the end and I can be very thankful of that. I left two years before it fell over, which was very sad.
As a company to work for, probably the biggest enjoyment was that it was open to new ideas and in so many areas was the leader. It never achieved what we were finally aiming for, which was excellent customer service. It did in some areas but not overall, but we were a long way down that journey.
HRD: Some of your work involved IR – what do you think of HR's ability to handle today's IR issues?
GC: It's part of the training for somebody who has chosen HR; they are trained in that area so the skills are there. I think the problem is the pendulum has moved away from employers. There is an imbalance when you come to a negotiating process.
The key issue is creating an environment where you are not drawn into industrial arguments. If you are concentrating on bringing the best out in people, they wouldn't even contemplate going to anyone other than their manager to have a matter resolved. If you create that environment, there is no need to get into the harsher area of industrial relations.
The average Australian company will be a culture of blame, and that creates an environment where people think, "I'm not going to get an answer here so I have to go and get someone to act on my behalf". We want to create an environment where people are comfortable talking to their manager because they're used to having one-on-ones.
HRD: What's been your biggest challenge in your career?
GC: The pilot's dispute when I was working at Ansett – that was a test of everybody who was involved in it. It was quite challenging to be working for a company that had actually stopped working; the whole thing was grounded and it went on for a long time. The things that arose and the way people treated each other and the like…I certainly saw some of the really bad sides of people's characters and how badly some people can behave. You wouldn't normally be tested like that in the workplace, and it showed me a lot about human nature.
HRD: How did you overcome that?
GC: Working as a team, it became a very supportive group of people and we were quite clear on our position. If you know what the goal is and you know where you are heading, just keep going for it, and that was applied in that case. Also being very clear that the company was in an ethically strong position – but there are not too many industrial disputes that get that large.
HRD: What professional skills do you wish you could improve?
GC: I always want to improve dealing with people – it is the biggest thing in the area I work with, and I'd always want to be better in that area. It is the most challenging area in any manager's activities in dealing with people and I'm always looking for ways to improve in that area.
HRD: What is the best piece of advice you have ever received?
GC: I had a manager once who said, "When I ask you to do something, I assume you've done it", which is also a terrific bit of management advice: "I am trusting you; I shouldn't need to follow up to check you've done it".
HRD: What would your advice to upcoming HR practitioners be?
GC: Keep the people focus. It is not about you; you are there for other people – if you just remember that, you'll really enjoy yourself. Remember you are there for other people.
HRD: Finish this sentence. The thing I love about HR is...
GC: People!
HRD: The thing I dislike about HR is...
GC: Paperwork!