During Kimberly-Clark's transformation, CHRO Liz Gottung took centre stage in driving a massive change initiative that resulted in a rise in stock price and turnaround in employee sentiment. HRD finds out how the company did it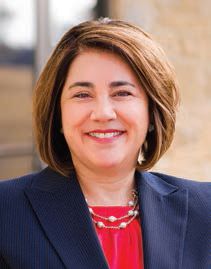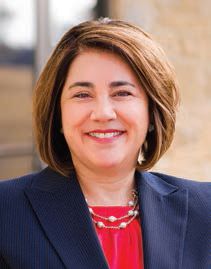 During Kimberly-Clark's transformation, CHRO Liz Gottung took centre stage in driving a massive change initiative that resulted in a rise in stock price and turnaround in employee sentiment. HRD finds out how the company did it
What do you do when your organisation is losing market share and staff turnover is so low you're hanging on to dead weight? That's where global manufacturer Kimberly-Clark was 10 years ago, just a few years after featuring in Jim Collins' Good to Great as an example of how a successful company operates.
"We were great at one point, then we went down to good," Kimberly-Clark CHRO Liz Gottung says. "Then we slid to mediocre."
Gottung initially turned down the role of CHRO – twice. Leading an organisation whose HR was strictly transactional and stuck in the past held no appeal. However, when the CEO told her he had a different vision for HR, she agreed to take on the task.
It wasn't an easy transition, and it got off to a bumpy start when the fi rst attempt at a global business plan – essentially a patchwork of ideas from leaders around the world – failed to make any substantial changes.
"We were having trouble with our innovation pipeline; we weren't paying enough attention to our brands, and even though we talked about people being our greatest asset, we didn't act like it, and it didn't feel like it if you were in the company," Gottung says. "We were very North Americancentric, specifi cally Wisconsin-centric. We called ourselves a global company but, really, we were a North American company that had locations in other parts of the world."
IDENTIFYING EXCEPTIONAL LEADERS
Kimberly-Clark had incredibly long tenure rates, was family-oriented and had a 'team culture', which meant that if your boss and teammates liked you, you would be supported and, in some cases, protected. "We had a very hard time giving tough feedback and were obsessed with consensus," Gottung says. "It was a very risk-averse culture that took a long time to make decisions, and when we made a decision, it usually didn't stick."
The company's performance review process varied regionally and by function – and the results were suspiciously good. Less than half of one per cent of employees were marked as 'unacceptable' or 'needs improvement'. That number was unlikely in any organisation, so for a company that was facing serious business failures, the figure was highly suspect. Out of the 100 global leaders, 78 received 'exceptional' ratings.
"We looked at ourselves and said: 'Could the reason for these business results be the people in this room? Could it be the people at this table?' At that point, we did an external assessment of our leaders," Gottung says.
Although it's standard practice for many organisations, Kimberly-Clark had never done an external assessment of its executives before, and many were not supportive of the move; some threatened to quit. However, with the company in crisis, the CEO was open to the idea.
An outside consulting company determined that of the 100 leaders, just five were exceptional. Gottung and the other executives decided to take ownership of that result and acknowledge that, for change to happen, it could not be something "the top told the middle to do to the bottom".
In the past eight years, Kimberly-Clark has seen about 65% turnover of those top company leaders, with 35 new executives being brought in from outside the company. That's 35 more than were hired externally in the 25 years prior.
BUILDING INTERNAL CREDIBILITY
In 2008, the company implemented a new global business plan – this time, HR had a seat at the table and a hand in the planning. HR didn't even have the credibility of being able to pay people correctly, so it was an uphill battle to try to get traction for HR strategy and innovation.
Gradually, Gottung got her message through and, as people talked about growth and innovation, she was able to bring it back to recruitment, retention
and talent strategy. When the sales team talked about hiring 300 people to boost sales in China, Gottung brought it back to the company's high staff turnover rate in China, where there was a struggle to hire while competing against more recognisable brands such as
Coca-Cola
and McDonald's.
"Finally, the conversation about talent and people started to resonate with the business folks who were creating these massively aggressive business plans for market-share growth, brand-equity growth, revenue growth, profit growth, geographic expansion," she says. "It was a small light bulb. It wasn't a revelation, but that small light bulb gave us a little corner in which to creep in and say: 'Maybe we should have a people strategy attached to this [business] strategy'."
Gottung learnt early to stay away from HR terms like 'human capital strategy'. When talking to other business functions, she focused on tying the HR approach to the business objectives.
HR BRAGGING RIGHTS
60,000 employees
Operates in 21 countries
US$21bn in global annual sales
Five billion-dollar brands, including Kleenex and Huggies
STRATEGY FROM SCRATCH
Gottung and her team brought in a strategist from outside the HR function to lead the project and started talking to leaders from around the globe. In total, they talked to more than 400 people from around the world, across functions. They aimed to talk to top talent, despite not having a talent identification strategy at the time.
The feedback showed remarkable similarities in the problems people were facing across the board, in spite of a feeling among respondents that their issues were unique to their functions or regions. Kimberly-Clark did a gap analysis and looked for areas where the company could have the biggest impact in the shortest time period.
It also brought in a strategy consultant from the corporate strategy team who knew nothing about HR but knew how to put together a problem statement, do root cause problem-solving, create strategy, and then help improve structure and change management.
Best practices were introduced from top companies around the world, and Gottung's team also adapted regional programs to be used globally. By engaging regional leaders in the process, the team helped achieve buy-in globally rather than create resistance by insisting that North American policies be used everywhere.
EXECUTIVE BUY-IN
"The key thing we did with this process – which I encourage you to do as well – is for every key aspect, get a senior leader involved. I don't mean on the steering committee; I mean on the design team. [Get] a senior leader or a senior thought leader," Gottung tells HR leaders. "For example, to redesign performance management, our CFO was on the design team. To recreate our compensation system, we took the guy that was most conflicted and most upset about our compensation system and asked him to be on the design team."
Gottung also focused on getting away from HR words when talking to current and potential employees. Instead of talking about 'talent acquisitions' and 'onboarding', Kimberly-Clark calls it simply 'welcome'. 'Career development' and 'learning and development' became 'dream' and 'grow'. The other steps in its People Philosophy are 'win', 'celebrate', 'live well' and 'give back'.
TOUGH DECISIONS
"We were reinventing the plane while we were flying it. We didn't have a lot of time because I knew the organisation would run out of energy for this if we took too long," Gottung says.
Her team introduced a new set of desired behaviours for the company and a new performance management system that was part of the infrastructure.
People hated the new performance management program because they didn't want to have the tough conversations. They didn't want to have to rate anyone as 'needs improvement' or put together a performance improvement plan, but Gottung's team persevered. The next challenge was building the HR team and strategy to support the big new ideas. "I did not have the structure, the budget, the skill set or the organisational credibility to pull it off. The wrong people were in the wrong place with the wrong skills. I didn't use the word 'transformation' until last year. It was more like taking a bomb, dropping it, and taking out the whole thing," she says.
Some tough decisions had to be made in HR. Of Gottung's 10 direct reports, nine were new in the previous four years, and all 10 came from outside the company.
"It's really sad, but what happened in the good-togreat years is that the CEO diminished HR to the point where almost anyone who was any good left the function and got into a different function, like I did, or left the company," Gottung says. "We had to build from almost nothing and bring in a lot of people from the outside which, of course, demoralises all the people who are working with you. We've turned that around a lot now."
A consumer marketing expert was brought into HR to build an employer brand – a brand that is now considered one of the best in the world – by approaching the issue as a marketing problem. Gottung and her team developed brand promises, key messages and recruiting materials that look and feel the same all over the world. They also partnered closely with IT to improve the software and technology supporting HR's core competencies.
NOT BUYING IT
When the plan was introduced to the executives, they already had significant buy-in because each leader had been involved in at least one of the work streams. Unfortunately for Gottung and her team, their new plan faced a whole new challenge when the economy crashed in 2008. No one was looking to put more money into HR when there was a company-wide cash generation initiative underway. The leadership team balked at the price tag of US$24m a year.
"They asked me: 'What could you do for 18, for 12, for eight [million]?'" Gottung says. "The best thing I did was I said: 'If you give me 10, I can do this and no more. We cannot and will not do more'. We always overpromise and underdeliver – at least I did."
Gottung got a three-year budget commitment. At the end of that time period, the executives said they wanted even more.
SEEING THE RESULTS
Gottung jokes that she could have retired happily after the CEO, and at a forum last year, credited the people strategy as one of the top three reasons for the company's record stock price. It comes back to her focus on the company's end goals rather than on HR as an independent function.
"We're setting a bar for our competitors in the business and HR. Our HR employees are in high demand in other companies, and HR is a destination function. We get applications from engineering, IT, finance," she says.
"But it's not about world-class HR; it's about the business. I didn't take the job to reinvent HR – I took the job because I thought I could potentially have an impact on the business."
TOP TIPS FOR TRANSFORMATION

Know the business
Transformation must serve specific business outcomes. If you focus on developing a world-class HR strategy without aligning to the business, the end result won't meet company needs.

Cut the HR jargon
'Talent acquisition', 'human capital', 'career pathing' – Gottung cut the HR jargon from the strategy to reflect the fact that it was about business outcomes, not HR outcomes.

Make tough decisions
"I did not make my tough people-decisions early enough," Gottung says. "I was very emotionally connected to my team. It was very difficult, but you've got to do it fast. We have to take our own medicine."

Get execs involved
Having executives on design teams meant that, when the full plan was rolled out, every exec felt a sense of ownership for at least part of the program.

Look for an outside perspective
Sometimes the best talent for a role is from outside the HR department. Gottung brought in experts from corporate strategy, IT and other departments to help develop a new HR strategy.

Put your best talent onto the project
"If you don't put your absolute best folks on this stuff, you'll be sorry," Gottung says. Your team leaders might not appreciate your 'borrowing' their top performers, but the improved business results will win them over.