Offering opportunities for mentorship, training and travel are just some of the ways companies can support young Aussies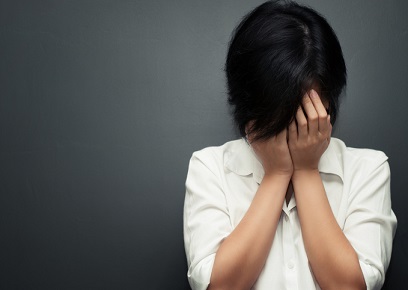 One-third (33%) of Australians between 25-33 have experienced a 'quarter life crisis' - often described as a period of doubt and confusion over one's identity and purpose, according to new research by LinkedIn.
The study found that the number one trigger was anxiety over a career path that they are passionate about (64%) compared with finding a life partner (44%), having children (38%) or getting on the property ladder (49%).
Jason Laufer, senior director of talent and learning solutions at LinkedIn Asia Pacific, said young Australians are ambitious and driven, always on the lookout for more opportunities for growth.
"That's why it's more important than ever that organisations establish a positive and progressive workplace culture that understand millennials' anxieties," said Laufer.
"Offering opportunities for mentorship, training and travel are just some of the ways companies can support young Aussies in building a fulfilling and successful career."
Despite job opportunities being more diverse and abundant than ever before, over half (51%) of millennials say 'too much choice' can leave them frustrated, with almost a third (29%) feeling like they have wasted too many years in the wrong job and over a quarter (26%) don't know what their 'dream job' is.
Moreover, 58% are unsure what to do next in their career and 37% of those surveyed said they had already changed their career entirely by 25,
A quarter (25%) of millennials are taking a career break or handing in their notice without having a job to go to.
The following are LinkedIn's tips for employees to combat a quarter-life crisis:
Talk to a mentor
Australians between 25-33 are more likely to talk to their family (58%), friends (56%) and partner (54%) rather than their work colleagues (28%) and boss (14%) about their career. While millennials are looking for advice, they often don't know where to go for answers and feel like they aren't getting enough support at their workplace to help them progress.
LinkedIn's Career Advice tool connects members with one another for lightweight mentorship opportunities - whether you need advice on your career path, switching to a new industry or best practices for a project you're working on.
Upskill, upskill and upskill
Almost a third (28%) of Australians between 25-33 feel stuck in their current role with no transferrable skills. Proactively seek out training opportunities, either from your company or from online platforms such as LinkedIn Learning, to ensure you are constantly upskilling and gaining transferrable skills.
Regain your work-life balance
Currently, over half (58%) of millennials work for a company that does not offer flexible working. As a millennial, you are more attuned to the concept of work-life balance, and aware of the advantages that technology provides in being able to work remotely. If the everyday grind isn't your style, find a job or a career that gives you the benefit of exploring while working.
Look for secondment opportunities to international offices
With travel being more accessible and affordable than ever before, and the property market being less so, the 'generation of wanderers' also battle over their hunger to travel and explore the world while still saving for a property, establishing a career trajectory and seeking approval from their peers.
While almost half (47%) of Australians between 28-29 have travelled and taken extended holidays in their twenties, another half of young Australians (44%) aged 25-33 feel like they haven't travelled enough, when it is likely that they have travelled more than their older counterparts ever did in their early twenties.
Moreover, a quarter (19%) of Australians between 25-33 have already lived or worked abroad for an extended period of time.
If you work in an international firm, why not satisfy your wanderlust and hit those career goals at the same time by asking about the possibility of an international secondment. Currently only 6 per cent of companies offer secondments to international offices, but it couldn't hurt to ask, right?
Look for secondment opportunities to other departments/offices
If you don't have any luck with the international secondment, why not try something a bit smaller like a secondment to other departments or local offices. A quarter (21%) of companies offer this opportunity, and it is a great way to stay engaged in your work, experience the other facets of the company, and expose yourself to different job roles.