Less than 17% are 'very confident' in their ability to help peers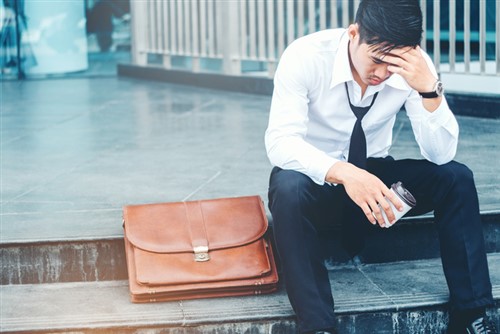 With the stress and strain of the modern workplace, almost seven in 10 managers have experienced being approached by staff over mental health issues.
About half (45%) of leaders, however, lack the proper training to detect signs of distress among employees, according to a new study from office supplies company Viking.
One in three managers are aware of mental health issues in the workplace, but only 17%, or less than one in five, feel "very confident" in their ability to support struggling peers, the study found.
"Despite the workplace showing great positive movements in quality of life, inclusivity, and many other areas, we're falling short when it comes to knowing how we can support those struggling with their mental health," said Clare Porciani, senior manager of HR Operations - UK & Ireland at Viking.
Stigma around mental health
The majority (67%) of managers believed there was a stigma, or negative connotation, surrounding mental health conditions, including stress and anxiety, in the workplace.
These respondents significantly outnumbered the 6% of senior staff who claimed there "definitely wasn't" any stigma over coming clean about such issues.
"With so many managers believing that mental health problems are stigmatised in the workplace, it's plain to see that there's a lot more to be done," Porciani said.
"Employers need to ensure that every employee (and particularly managers) receive training around mental health issues, and that this training offers knowledge that each employee can fall back on should they notice a colleague struggling or should they themselves be affected."