These social media posts prove the simple joys of telecommuting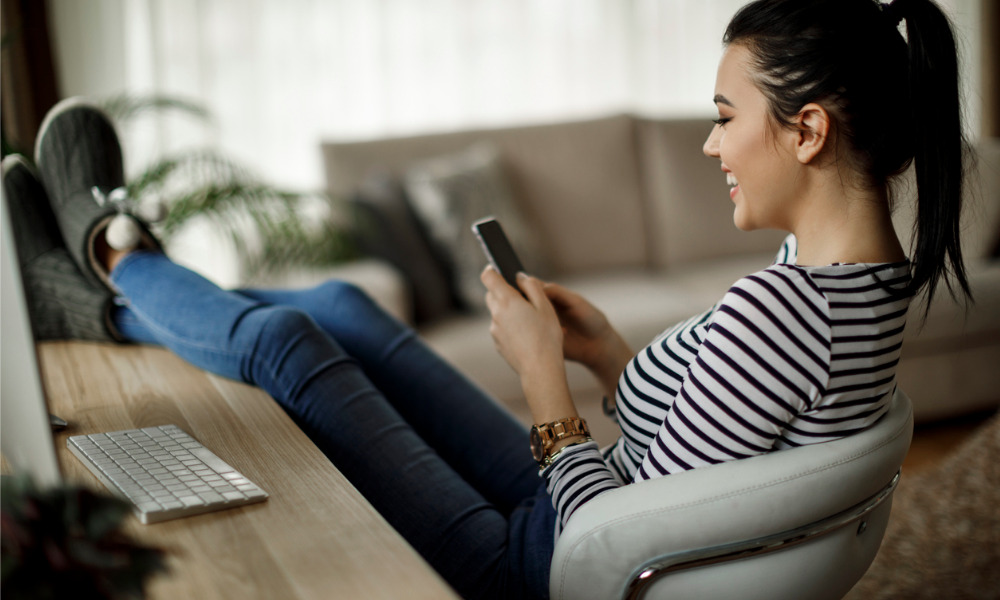 Working from home can feel isolating, especially when there's a global health crisis forcing millions to limit contact with the outside world.
But even in the face of the COVID-19 pandemic, social distancing by working from home doesn't have to mean insulating yourself from the rest of humanity and losing your rhythm at work (er, as long as the dog doesn't steal your office chair, that is).
For many, remote work has become an opportunity to get creative with their take on work/life balance – sharing the simple joys of their telecommute with the rest of the Twitterverse.
Here are some of the funniest and most inspiring tweets about #WorkingFromHome to get you through the day:
Dialling in
Dialling in to conference calls like... #workingfromhome pic.twitter.com/zqWCDX7R9L

— Sharon Whittaker (@WHITTonTWITT) March 18, 2020
Crashing the conference call
Onboarding
Have had a busy day filling out new starter admin. Pleased to appoint Keith Kettle as Head of Accounts, and Lindsay McPherson as our Senior Relationship Manager. #workingfromhome pic.twitter.com/TdHJwBt3nX

— 🧼🦠 Soapephanie 🦠🧼 (@YesMissMurphy) March 17, 2020
Surviving the office politics
#Workingfromhome isn't so bad but the office politics are surprisingly vicious pic.twitter.com/1GbdZE65Oz

— Andrew Weichel (@CTVAndrew) March 18, 2020
Saddens me to have to officially report the first #workingfromhome workplace incident.

While taking a quick yoga break, the cat attacked my hoody drawstring, causing a deep facial laceration.

Paperwork has been completed and disciplinary action is expected #WFH pic.twitter.com/t3TrLZzW70

— Prof Richard Johnston (@DrRichJohnston) March 18, 2020
My coworker & I just had an important meeting. We brainstormed a list of his inappropriate behaviors from yesterday, discussed cuteness as a mitigating circumstance, made a plan to do better today, failed to reach consensus. #workingfromhome pic.twitter.com/4hMQyrF2c5

— Lisa M Fernandes (@fernandes_maine) March 17, 2020