In what could be one of the world's biggest workplace tragedies, an employee is under investigation for allegedly poisoning his colleagues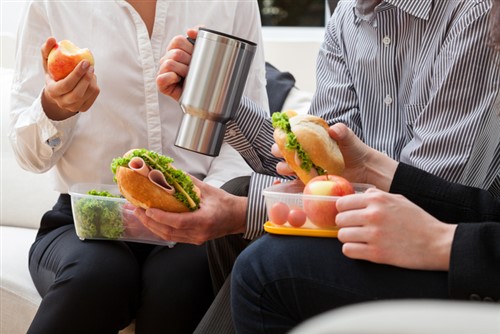 A worker in Germany was allegedly caught on camera attempting to poison a colleague's lunch – as police investigate the deaths of 21 other employees.
According to local media reports, a 56-year-old man has been arrested under suspicion of trying to kill one of his co-workers in Schloss Holte-Stukenbrock.
The camera picked up the man smearing something on his colleague's sandwich – which was in turn spotted by the worker who then notified management. Strangley enough, the company in question - ARI Armaturen – has seen over 20 other employees pass away before retirement. They died of heart attacks, which could also have been brought on by heavy metal poisoning.
On arrest, a small bottle of a similar substance was found in the man's possession, which was found to have the propensity to cause severe organ damage. Police claim the suspect has "long tried to produce toxic substances, including heavy metal compounds" in his own home.
"There were a strikingly high number of heart attacks and cancers among the death cases in the company," authorities commented.
The suspect has thus far remained silent on his allegations, and police said the suspect's motives were unclear.
Related stories